First phase of the operation in Hol Camp completed
The first phase of the Humanitarian and Security Operation in Hol Camp has been completed. Internal Security Forces announced that 125 ISIS secret cell members were arrested.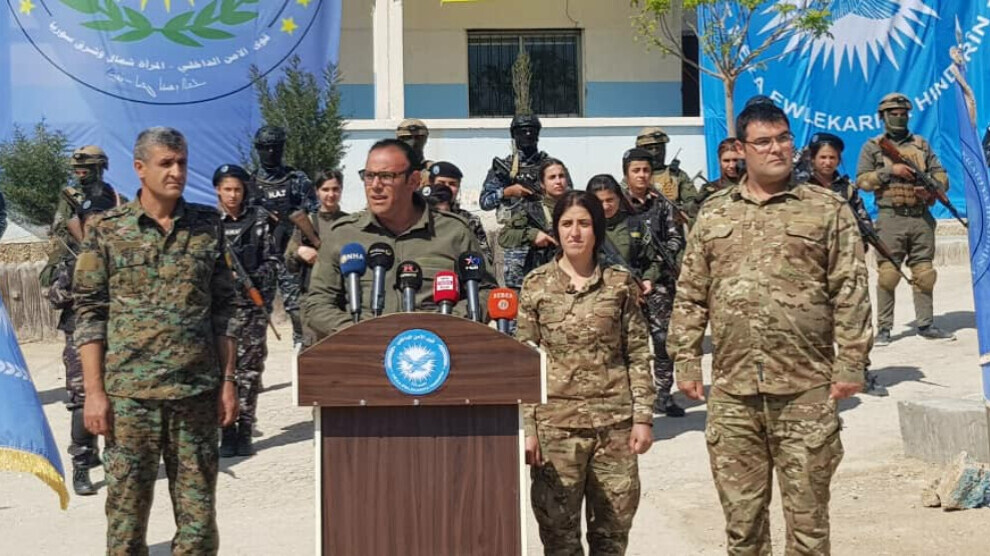 The Official Spokesperson of the North and East Syrian Internal Security Forces, Eli El Hesen, held a press conference regarding the ongoing Humanitarian and Security Operation in the Hol Camp.
El Hesen said that the operation has created an atmosphere of stability and peace in the camp, and international support is needed for stability and peace.
'WE CAPTURED 125 ISIS MEMBERS'
The statement included the following:
"More than 5 thousand security members have been assigned in the operation. Our forces paid great attention to respect human rights of the residents including children representing a large part of the camp. Children in the camp face the threat of terrorism that ISIS cells are promoting among civilians.
As we mentioned before, we have started this operation for the safety of the camp residents. The Hol Camp is one of the largest and most dangerous camps in the world, with more than 60 thousand people from 57 different countries, mostly ISIS families. Moreover, many members of the ISIS terrorist organization entered the camp as civilians, trying to create an appropriate atmosphere in order to reorganize in the camp and continue the terror activities all over the world. The gang members have committed more than 47 murders inside the camp since the beginning of this year.
The first phase of the Humanitarian and Security Operation, which lasted for 5 days, is over today. A total of 125 ISIS cell members, 15 of whom are women and 20 of whom are responsible for the murders in the camp, have been captured. At the same time, military and electronic equipment has been seized.
Although we captured many secret cell members, the danger is not over in the Hol Camp.  As long as the international public does not deem the Hol Camp as an international problem and find a suitable solution to return foreign nationals to their country, the danger will prevail.
The success of our operation has created an atmosphere of stability and peace in the Hol Camp. However, this stability would be temporary without international support. It is time to use this opportunity together and reach a permanent solution together.
As the Internal Security Forces Command, we find it valuable that our forces, SDF, YPG and YPJ forces continue their efforts in a professional manner."
Following the press conference, the security members who took part in the operation were rewarded by the Internal Security Forces.