Four fighters fall as martyrs in Turkish drone attack
Four fighters fell as martyrs in a Turkish drone attack.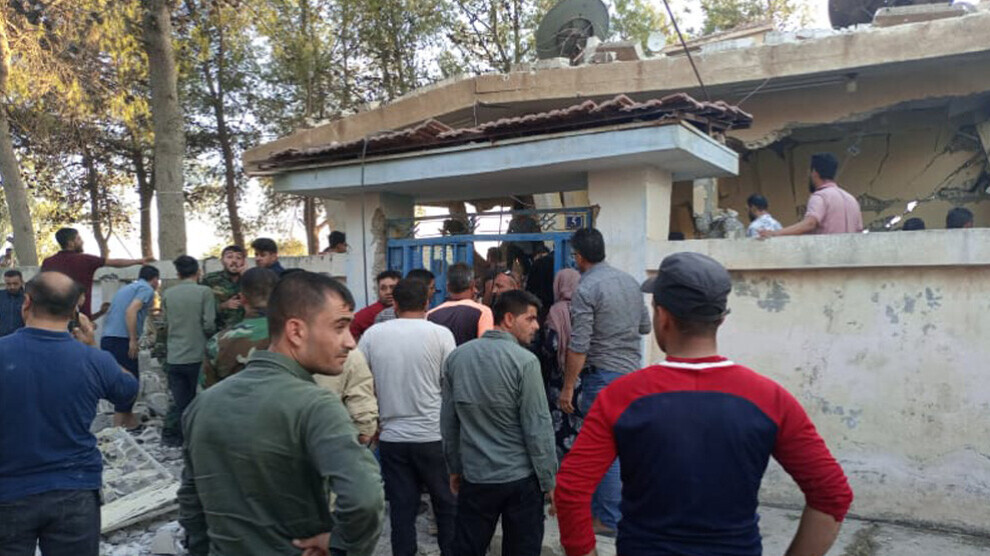 Four fighters fell as martyrs in Thursday's attack by a Turkish drone on the communications center of the Military Council in Til Temir. The Military Council issued a statement regarding the attack in the evening. It was not immediately possible to establish the identity of the victims as they were buried under the rubble of the building in the predominantly Christian town in the north-east Syrian Chabur Valley. Only late at night they were recovered. An unknown number of members of the Military Council were injured in the attack. There was also material damage to surrounding residential buildings.
The drone attack against Til Temir Military Council occurred on Thursday at around 6 pm local time. The task force has announced that it will publish the identity of the fallen at a later date. In addition, the Military Council has said that it will respond to the attacks by Turkey and its mercenaries against the region on the basis of legitimate self-defense.
Two dead and 16 injured in an attack on the village
In the silence of the international community, Turkey has massively ramped up its military aggression against the autonomous regions of northern and eastern Syria in recent weeks. Til Temir, the municipality of Zirgan near Serêkaniyê and Ain Issa, located further to the west, are particularly affected. It was only last Tuesday that a mother and her child were killed in a Turkish bombing in the village of Tawila. Sixteen other people, most of them women and children, were injured, some seriously.