HRE: 2 Turkish soldiers killed, 5 others injured in Afrin
HRE forces have carried out two operations against the occupation forces.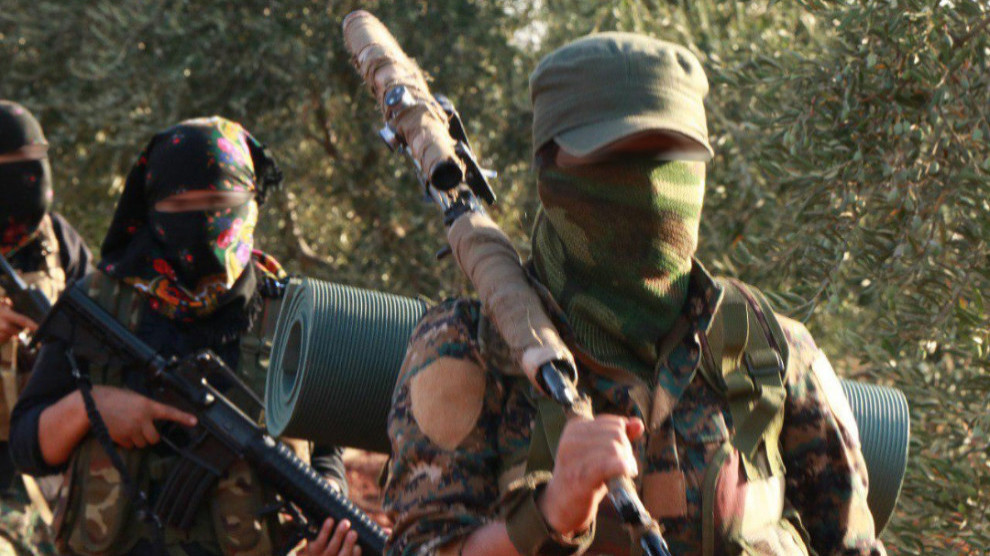 Afrin Liberation Forces (HRE) said that their forces continue to carry out operations against the Turkish army and their jihadist gangs in Afrin and its vicinity.
In a written statement, HRE announced the details of the operations as follows:
"On January 11th, our forces carried out an effective operation against a base of the Turkish army in Basoufane village of the Sherawa district. Two soldiers were killed as a result and five were injured.
On the same date, our forces carried out an operation against a base of the Turkish army in Maryemin village of the Shera district. The result of the operation could not be clarified."
HRE stated that on the same date, the Turkish army and its jihadists shelled the villages Bashemre, Sokhanek, Tinnib, Shewarkha, Malikiye and Merenaz with howitzers.
Simultaneously, the Turkish army used a hand-held drone to drop bombs on the village of Shewarkha. As a result, material damage was caused to the properties of the people in the region, added HRE.