HRE fighter Zinar Efrîn succumbs to heart attack
HRE fighter Zinar Efrîn has succumbed to a heart attack. The Kurdish man had joined the resistance group after the occupation of Afrin.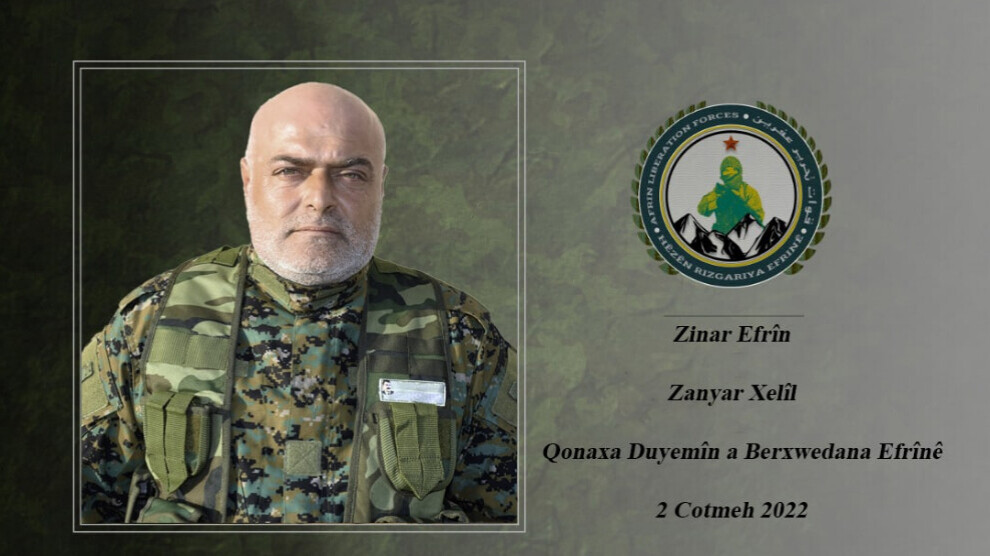 The HRE fighter Zinar Efrîn has died. He died on Sunday in north-western Syria as a result of a heart attack, the HRE ("Afrin Liberation Forces", ku. Hêzên Rizgariya Efrînê) announced in a statement on Monday.
Zinar Efrîn's real name was Zanyar Xelîl and he came from a Kurdish patriotic family. "When a wind of revolution blew through Rojava, he too was swept along. With his heart beating for freedom and his youthful spirit, Comrade Zinar joined the ranks of the struggle," HRE said about the fighter. Accordingly, he participated in the resistance for Afrin and joined the resistance group HRE in 2018 after the occupation of the region formerly self-governed according to the cantonment principle of Rojava.
"Always at the forefront, he never retreated from his place in the ranks of the struggle. Comrade Zinar did not shrink from any difficulty and fulfilled his responsibility towards his people and his patriotic duty to protect his homeland with selflessness. The pain of his people urged him to liberate Afrin. But his great heart could withstand no longer. As his friends and companions, we promise Comrade Zinar to achieve the ideals of our martyrs. We offer our condolences to the relatives of our comrade and to the Kurdish public," said the HRE.