HTS establishes bases in Turkish-occupied Afrin
The militia alliance Hayat Tahrir Al-Sham (HTS) has established bases in occupied Afrin. Serious activities by the successor organization to al-Qaeda are also being observed in other regions within the Turkish occupied zone in northern Syria.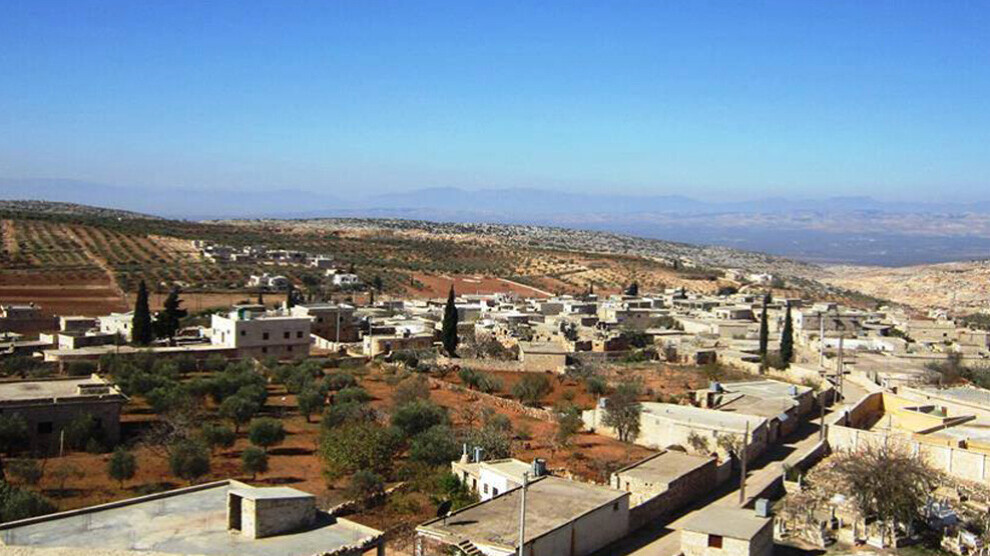 The terrorist organization Hayat Tahrir Al-Sham (HTS) has established several bases in occupied Afrin. One of the bases is located in the Yazidi village of Basûfanê in the southern district of Şêrawa, while other bases have been set up in the surrounding area and in the west of the formerly self-governing canton.
In addition, serious HTS activity has been observed for several weeks in the districts of Jindirês and Şiyê as well as in Azaz and al-Bab, indicating a role reversal in Afrin. According to Farhad Shami, press spokesman for the Syrian Democratic Forces (SDF), the multi-ethnic alliance has information about meetings between the former Al-Nusra Front HTS and occupation militias from Turkey. Apparently, the Islamist group "Al-Amshat," which is subordinate to the militia "Sultan Suleiman Shah Brigade" that dominates Afrin, is to be withdrawn from Jindirês and Şiyê for the benefit of HTS.
Global security problem
The apparent presence of HTS in Afrin goes hand in hand with the West's whitewashing of al-Qaeda's successor organization. The United States, in particular, has long sought to normalize relations with HTS and build the jihadist alliance into allies of the West. Farhad Shami, looking at the HTS existence in the Turkish occupied zone, sees signs that the region, and Afrin in particular, is intended to be turned into a "hotbed of terror." "Such a place would not only be an internal Syrian security problem, but a global risk," says the SDF spokesman.
Close ties with terrorists
The jihadist alliance HTS, which occupies Syria's northwestern province of Idlib, is a 2017 merger of various Islamist-leaning groups in Syria, including Syria's al-Qaeda offshoot Jabhat al-Nusra, which has called itself the Fateh al-Sham Front since 2016. Although HTS and its leader Abu Muhammad al-Jaulani are listed as "terrorist" by the UN Security Council, close ties exist between them and Turkey, the Ankara-led "Syrian Opposition" ETILAF, Saudi Arabia, Jordan, and Western states such as the United States, Britain, France, and Germany.