Human shield action in Serekaniye against Turkish invasion
People of Serekaniye have also started a human shield action against the Turkish state's threats of invasion.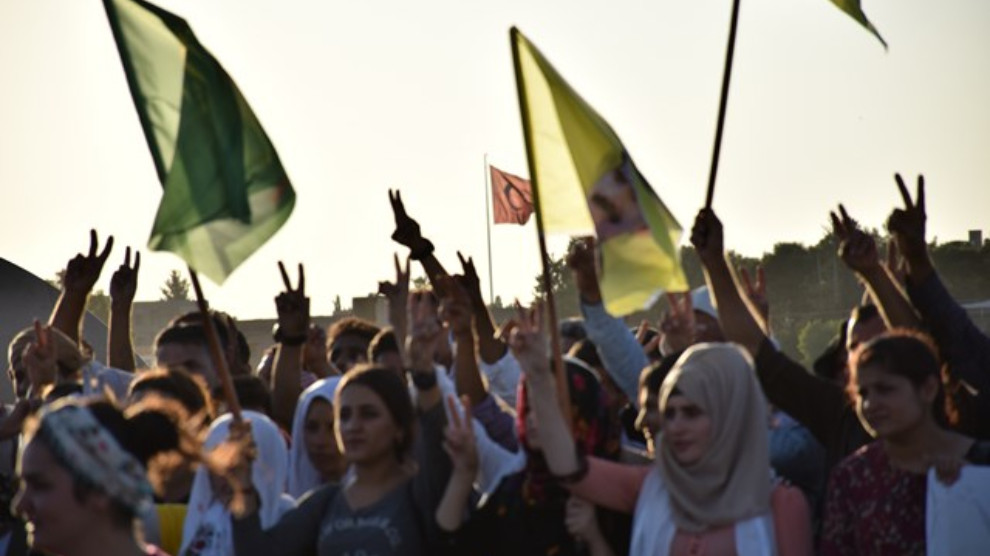 As part of increasingly ongoing protest against the Turkish state's already ongoing attacks and threats of invasion against North and East Syria, hundreds of people from Serekaniye launched a human shield action at the border.
8 tents have been set up at the scene of the action in the border area where banners against Turkish invasion were hung.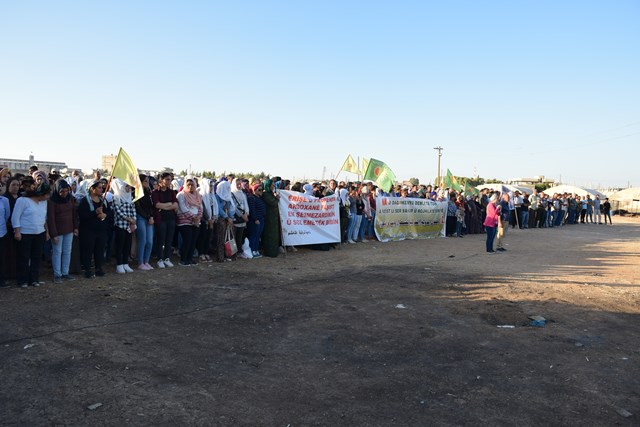 Before the launch of the protest action, a press statement was made by Heseke Canton Council Co-president Ebdulxenî Oso and the Action Preparatory Committee member Sebah Osman.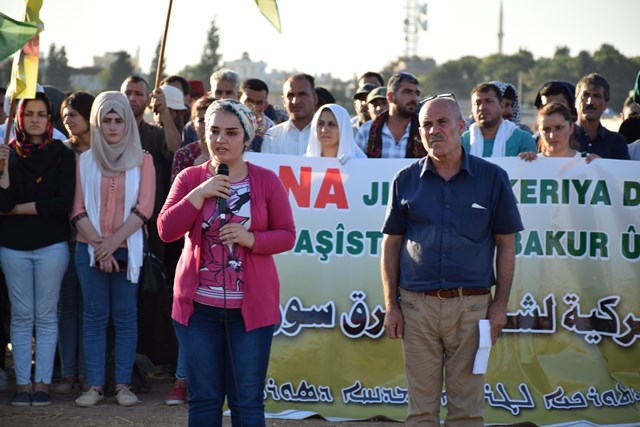 The statement included the following;
"We have started this action in spirit of resistance against the Turkish state's threats of invasion which are aimed at not Kurds alone but all the people of the region. The goal of Turkey's threats is to revive the Ottoman era. The revolution of North and East Syria, which developed basing on the brotherhood of peoples, has continued with great victories achieved by YPG, YPJ and SDF, and managed to defeat the DAESH (ISIS) gangs. The Turkish state's threats are directed against the gains of the North and East Syrian peoples. For this reason, we are starting this action as the people of Serekaniye."
RELATED NEWS: