International Medical Delegation in Rojava for assistance
An international medical delegation has been in Rojava for three days to provide assistance. The doctors report on Turkey's ongoing attacks and violations of the ceasefire.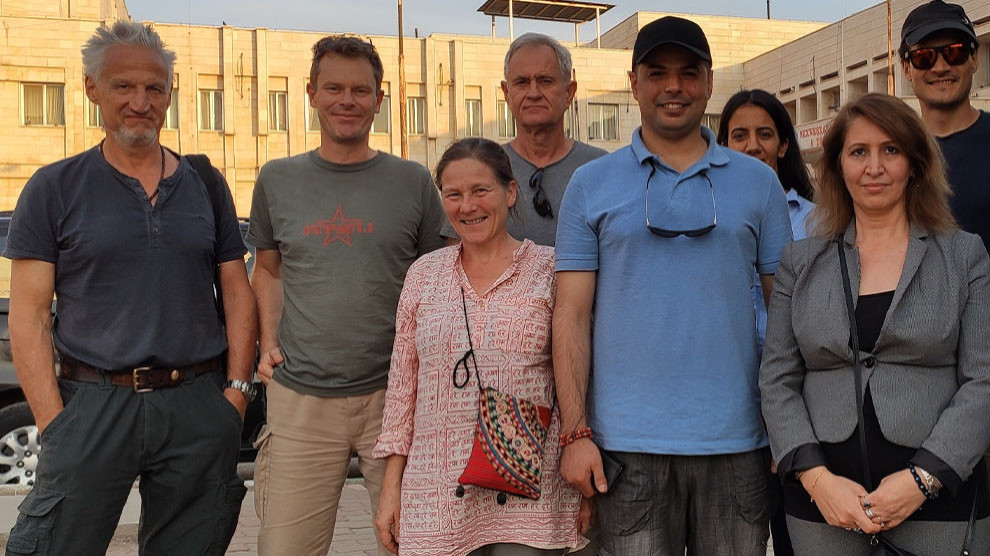 An international medical delegation arrived in Rojava on 22 October. Eight doctors from Sweden, Denmark, Switzerland and Germany take part in the delegation. After all NGOs have left the region since the beginning of the invasion of Turkey in Northern and Eastern Syria, which was contrary to international law, the delegation wants to inform itself about the humanitarian situation and provide emergency medical aid.
After the official welcome by the health authorities, the group split up: while one part works in the hospital in Qamishlo, another part of the group travelled on to Til Temir to help local staff in the hospital to care for emergency patients.
The doctors report about ongoing fighting in the region as the violations of the ceasefire by Turkey are immediately perceptible; injured people are brought in and cared for, sometimes the air raids in the surrounding area can be felt and seen.
"We demand an immediate cessation of hostilities on the part of Turkey and an end to the invasion. We call on the international community and the countries of Europe to condemn Turkey's illegal attack on the peoples of Northern and Eastern Syria and to impose tangible sanctions against Turkey until it withdraws from the occupied territories in Syria. This includes not only the currently occupied territories, but also the invaded areas in Afrin and the so-called Euphrates 'Shield'. In particular, we call on the Federal Republic of Germany not only to pay lip service, but also to immediately cease military and economic aid to Turkey," the delegation said.