Laboratory in Rojava seeks to increase the number of departments
The General Laboratory opened in Hesekê last year analyses 90% of the foodstuff that is delivered to North and East Syria. Efforts are being made to expand the laboratory and increase the number of its departments.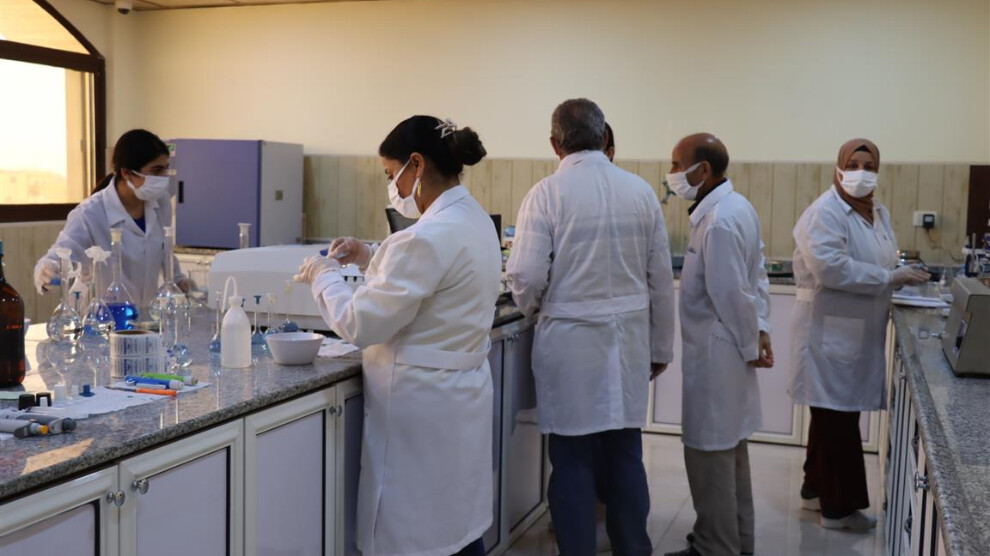 The Autonomous Administration of North and East Syria (AANES) opened a General Laboratory in Hesekê on September 11, 2022, to ensure the quality of food and beverage products supplied to the region.
The laboratory, which employs 30 experts and is the first of a kind in North and East Syria, and has food, water, agricultural products, pharmaceuticals, veterinary and DNA departments. In the food and water departments, there are 3 sections which analyse food, water, bacteria and cleaning materials.
Speaking to ANHA, Hacer Ehmed, Co-Chair of the General Laboratory, said: "The laboratory is the first of its kind in North and East Syria. We felt the need to open this analysis laboratory due to counterfeit products being delivered to the region."
Ehmed stated that they have made progress especially in the food and water departments, adding that 90% of the food that is delivered to North and East Syria is easily tested.
Ehmed called attention to the importance of examining cleaning materials, saying that when materials such as soap, clothes detergent, shampoo are suspected, they are analysed by the bacteria department.
Ehmed noted that they started working to open a fertilizer analysis department in the laboratory. The fertilizer that will be supplied to the region this month will be tested. She stressed that experts were needed for the laboratory to become permanent and professional.