Lockdown in Cizire region
Following the detection of further infections with the coronavirus, the Autonomous Administration of North and East Syria issued a ten-day curfew for the Cizire region.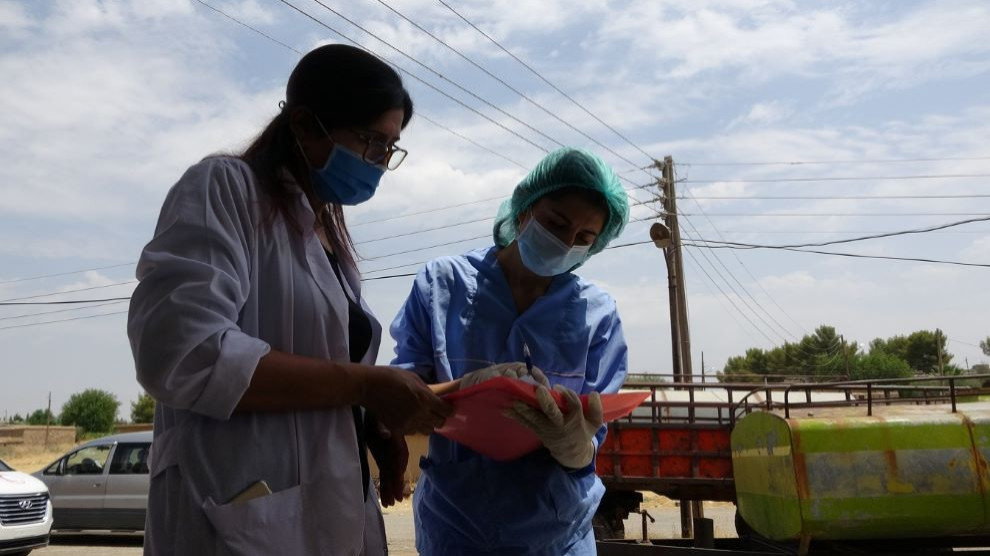 Last week, eight new coronavirus infections were detected in the Cizire region of northern Syria. About a hundred people are currently in quarantine. The Autonomous Administration of North and East Syria has introduced a ten-day curfew in the region. Travel between Cizire and other regions in northeast Syria is prohibited. The beginning of the lockdown is to be determined by the Autonomous Administration of Cizire. The ban is expected to come into effect at the beginning of the Muslim Feast of Sacrifice on Thursday.
Precautionary measures have also been tightened in other regions in Rojava. In the Euphrates region, for example, no mass prayers are to be held on the Feast of Sacrifice.
The local government reacted early to the Coronavirus pandemic and imposed a curfew on 23 March as a preventive measure. Since new coronavirus infections are increasing sharply in the Syrian regime areas and neighbouring countries, the pandemic rules, which were relaxed only in mid-June, have been tightened again two weeks ago. Since last Friday, the border crossings have been closed again for fifteen days for the time being. People entering the autonomous zone will be kept in quarantine for two weeks, and the bodies of people who have died outside the self-governing zone will not be transferred to Northern and Eastern Syria and buried. Mass events such as celebrations, weddings and funeral ceremonies are prohibited. Religious ceremonies and services are also suspended for the time being. Restaurant visits are also not possible, only delivery services are allowed to open. The population is also called upon to comply with the ordinance and to avoid large gatherings of people.