Lockdown in Dêrik
In Dêrik, Northern Syria, a fortnightly curfew has been imposed to contain the pandemic. In northeast Syria, 130 people have died of Covid-19 so far, 16 of them in Dêrik.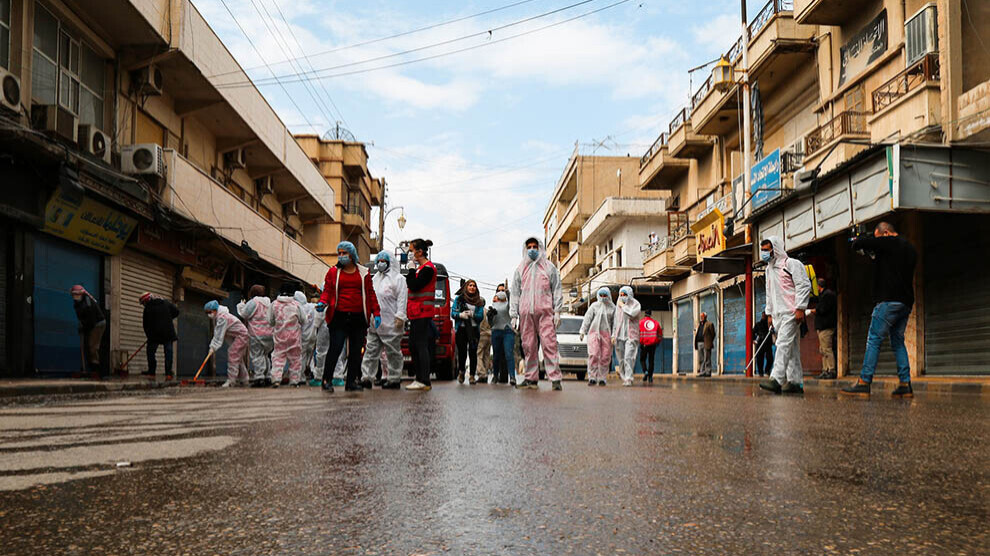 The Corona Crisis Staff of the Cizîrê region has ordered a fortnightly curfew in Dêrik. The lockdown begins on November 6 and includes the closure of all schools, institutions, places of worship, markets, industrial stores, stadiums, restaurants and private clinics. Grocery stores will only be open in the morning. Entering and leaving the city is prohibited by the regulation, except for emergencies and supply transports and ambulances.
According to the Health Committee of Cizîrê, Dêrik currently leads the ranking of cities with the most coronavirus infections in northeastern Syria. So far, 16 people infected with the virus have died in Dêrik. The population is called upon to comply with the protective measures.
The Autonomous Administration of North and East Syria has already imposed a partial lockdown for ten days in all areas on October 30. As of November 2, 130 people in the entire region have so far died of Covid-19 disease, the latest deaths being three women from Dêrik. The total number of cases of infection is 4845, of which 744 are reported to have recovered.