Mercenaries impose levies on Afrin civilians for olive harvest
SOHR reports ongoing violations by the occupation forces in the northern Syrian canton of Afrin.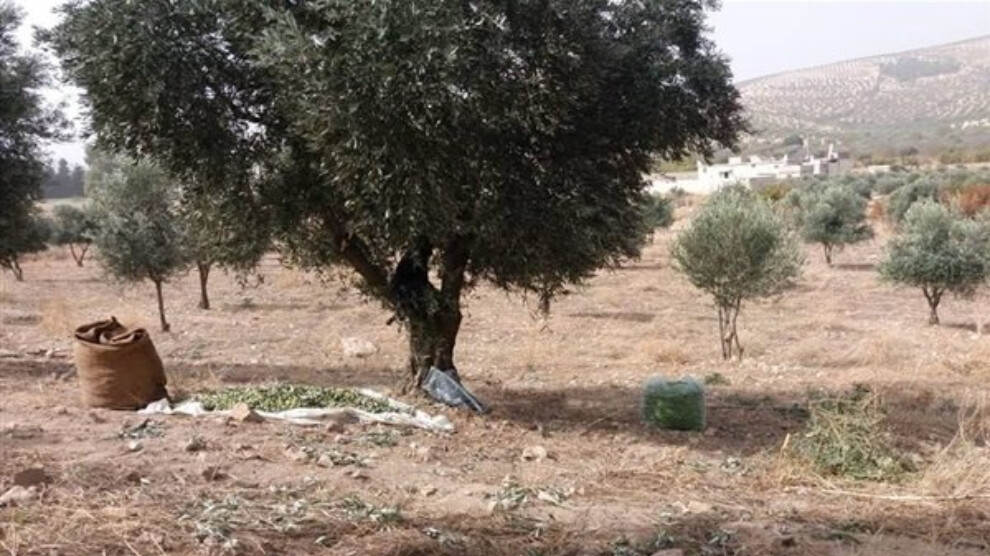 The Syrian Observatory for Human Rights (SOHR) reported that gunmen of the Turkish-backed "Al-Jabha Al-Shamiyyah" have imposed new levies on residents in Hasiyyah (Merkan) village of Mabata district in rural Afrin in the north-western countryside of Aleppo, as olive harvest starts.
According to SOHR sources, the Turkish-backed faction has imposed a levy of an estimated 300 USD on everyone who has a farm with olive trees planted in, in return for allowing them to harvest their olive and the olive of their relatives living outside Afrin. This development comes as a part of the ongoing violations by Turkish-backed factions against the people of Afrin in the north-western countryside of Aleppo.
On November 20, SOHR sources said that Turkish-backed factions' violations continued against the remaining residents in Afrin in the north-west of Aleppo, as members of "Suqur Al-Shamal" and "Al-Muntaser Bellah" felled hundreds of olive trees and stole others belonging to civilians in Bilbile and Mabata countryside.