Mercenaries plunder olive harvest in Afrin
The olive harvest belonging to the people in villages in Bilbile district in Afrin occupied canton was looted by the mercenaries of the Turkish occupation, in an incident that is repeated with the start of every olive harvest season.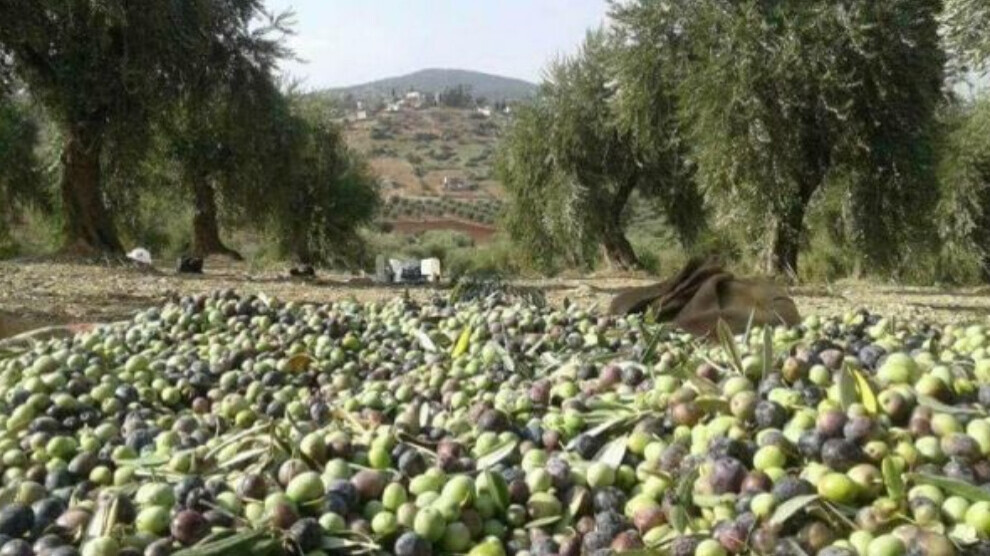 With the start of the olive harvest season in occupied Afrin, and since Turkey's occupation of the region in March 2018, the olives of Afrin people are being stolen and looted by the invading mercenaries.
Sources reported to the Human Rights Organization Afrin - Syria that the mercenaries of al-Hamzat Division under the command of the Turkish occupation state stole the olive harvest belonging to the 78-year-old Akash Dawood from Bikeh village in Bilbile district.
According to the source, the crops of more than 90 trees have been stolen.
In a relevant context, the so-called Sultan Morad faction's mercenaries affiliated with the Turkish occupation seized the olive harvest belonging to Rashid Ibrahim from Ali Jarah village, while the number of trees whose crops have been plundered by the mercenaries has reached 500.
According to the sources, the mercenaries told Rashid Ibrahim to affirm his possession of the trees with a document from the local council of the Turkish occupation, in a new method that allows them to steal the trees' fruit.