Over 8,000 books delivered to schools in Shaddadi
Everything is ready for the beginning of the new education year to start on 15 September in Shaddadi, said the Education Department.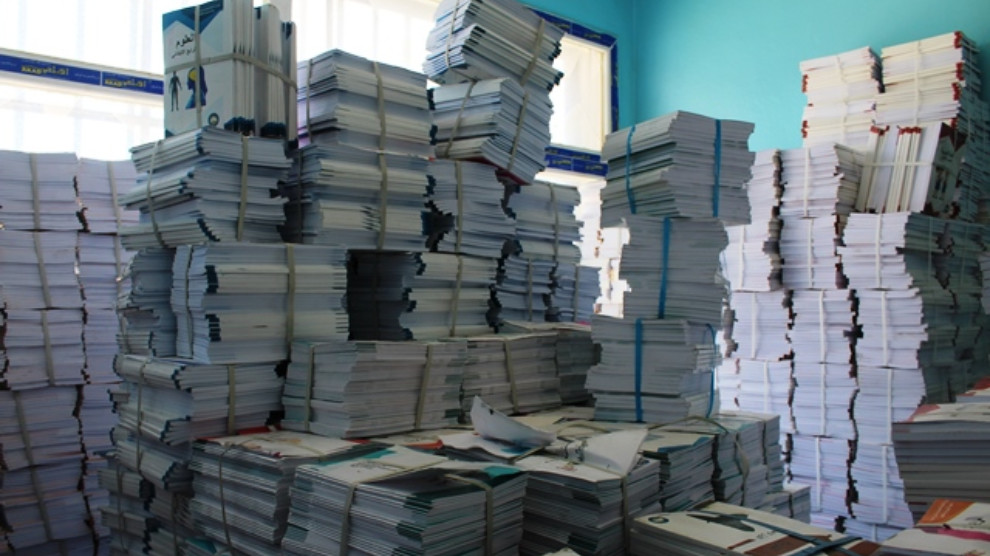 School administrations and teachers have been working since 1 September. They began working before the opening of the school year, while student enrollment continues.
More than 8,000 textbooks provided
Within the scope of preparations for the new term teachers working in Shaddadi have been receiving material from Heseke.
Shaddadi Education and Training Committee co-chair Elaa El Selum said that the most important problem they faced during the education period was the lack of course materials.
Elaa El Selum said that they will provide more than 8,000 textbooks and course materials for the new school year and will distribute these materials to schools in Shaddadi and surrounding villages.
6 new schools opened
El Selum said the number of students have increased and therefore 6 new schools were opened following the demand of the committee decided to open 6 new schools in places like Celal and El-Rimiye and in villages where more students enrolled.
El Selum also added that there is a need for books in some villages, like Ebo Fas and Ebdan.
Elaa El Feyad, one of the executives of the El Xeriri school, stated that the Education and Training Committee was carrying out studies in order to prepare the schools for the new period and that the fuel was delivered to the schools free of charge.