People from Afrin continue resistance in Shehba camp
All we want is to return home, say the displaced people of Afrin.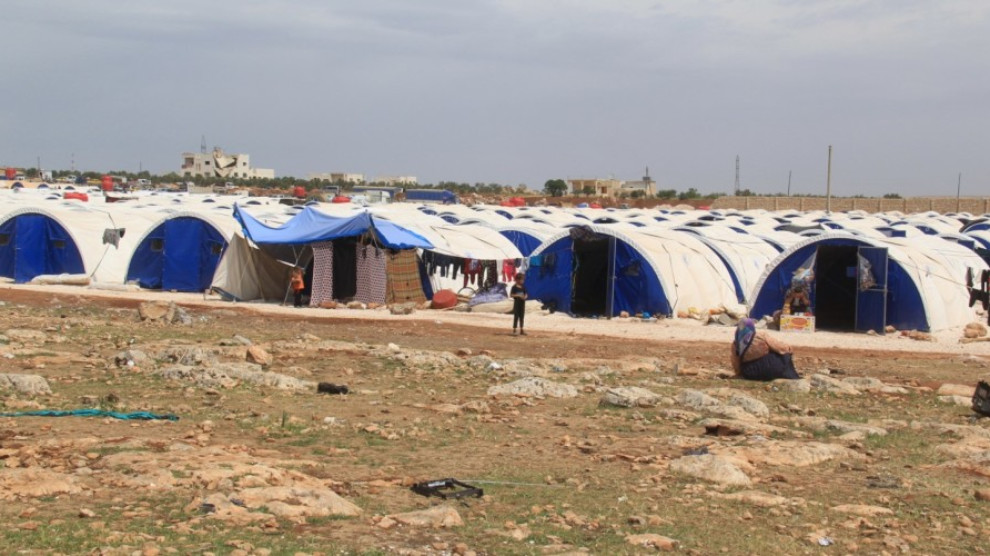 The people who were forced to emigrate from Afrin as the result of the occupation of the city by the Turkish state and its mercenary allies have settled in the canton of Shehba where they continue their resistance despite the difficult conditions. 
Refugees staying in Ewdê camp said that they would resist until Afrin will be liberated. 
Zeyneb Xelîl, 55, who was forced to leave to survive the brutal attacks carried out by the Turkish state, told ANHA: "The Turkish state and its mercenaries forced us out of our house. They pillaged everything. We have been resisting in Ewdê camp for two years. All we want is to return home."
Silêman Cuma, who fled from the village of Beradê and settled in the Ewdê camp, said that the Turkish state and its mercenaries forced them out of their home. "The mercenaries have cut 600 olive trees in the village and have ransacked our house and property. A mercenary told me, 'This house is no longer yours, go away or we will kill you'. In fact my village is located only 10 km away fron the camp where we are now. But I can't go to my house because there are mercenaries living in it."
Another refugee, Şêrîn Elîko, has a similar tragic story. He was forcibly evicted from his home by the Turkish state and its mercenaries. "We have become the target of the Turkish offensive here in Sheba. In fact, The Turkish army wants to repeat the Afrin scenario here in Shehba. Afrin is a few chilometres away from us. But we can't go there. We will continue to resist until Afrin is liberated."