People of al-Bab protest amid ongoing clashes between gangs
Clashes between gangs and protests of the people are reported to be continuing.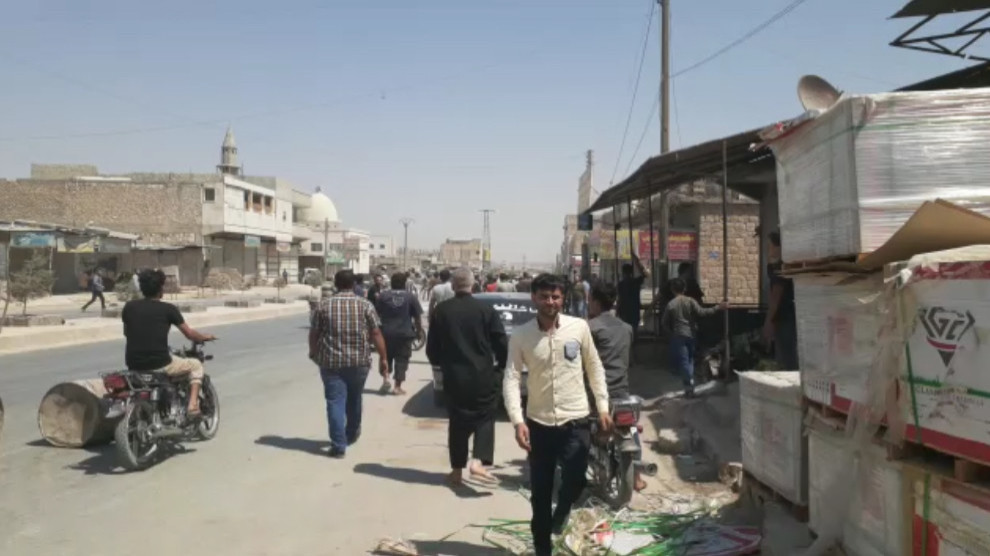 Hawar News Agency (ANHA) reported that clashes between Turkish-backed gang groups in al-Bab city have been continuing since August 26. Accordingly, clashes have spread to all neighborhoods on Wednesday.
Residents of the city are reported to have taken to the streets in protest at the ongoing clashes that have begun to harm the civilians as well.
Local sources report that the gangs have opened fire on demonstrators and wounded many of them. The gangs have also declared a curfew in the city, reports say.
The Turkish-backed gang groups are using heavy weapons in the ongoing infighting. One of the cannon balls they fired hit a house, injuring two children. Many other houses were also damaged by the attacks.
RELATED NEWS: