People protest against occupation in a town of Ain Issa
Turkish genocidal campaign seeking to invade North-East Syria continues since October 9 despite so-called ceasefire agreements.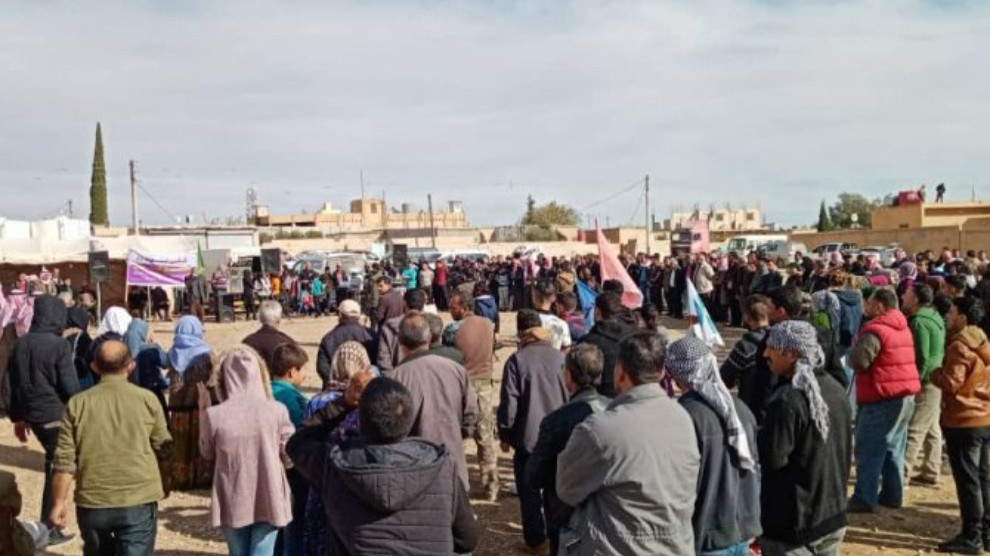 Residents of the Ali Babjaliya town in Ain Issa have taken to the streets in protest at the occupation and systematic war crimes committed by the Turkish army and allied mercenaries.
People staged a protest march and called for an end to inhumane practices of the occupation forces on Friday.
The Turkish state on October 9 launched a genocidal military offensive seeking to invade North and East Syria together with ISIS and al-Nusra mercenaries.
The campaign of the occupation forces is marked by grave crimes such as massacre, systematic abduction, torture, theft, looting and forced displacement of the local people and demographic change.