Qamishlo bid farewell to its four martyrs
People in Qamishlo bid last farewell to martyrs of the Turkish state invasion attack.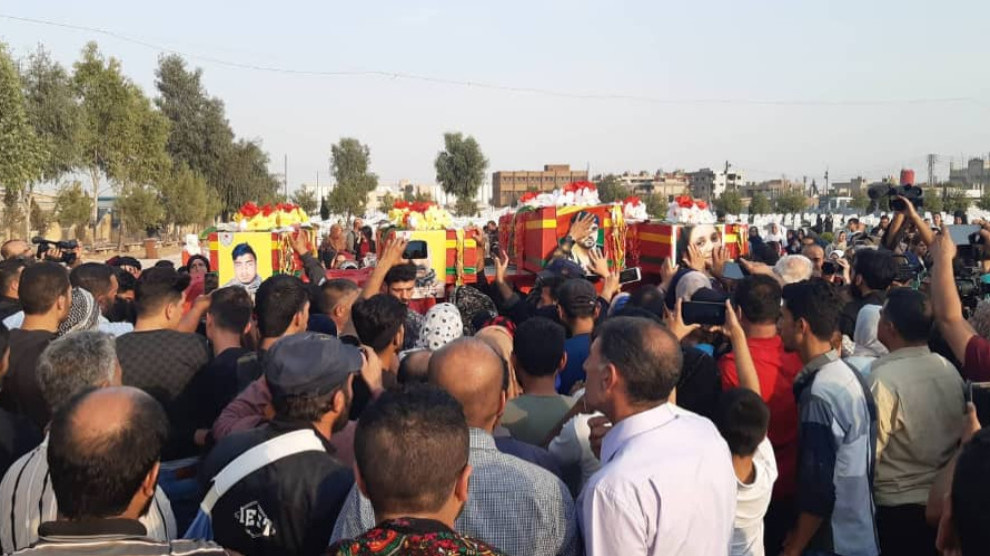 Qamishlo people held a ceremony for the 4 people victims of Turkish attacks on Friday and Saturday
A ceremony was held at the Martyr Delil Saruhan Martyrs graveyard. The ceremony was attended by hundreds of people.
Qamişlo Military Council fighters Mahmut El Ali, Heyisem Setof (Reso) were buried together with Fadi Ibrahim and Iman Şerif.