Raqqa Military Council bids farewell to martyr Ahmed Al-Shawi
Farewell to SDF fighter Ahmad al-Shawi who fell a martyr while on duty.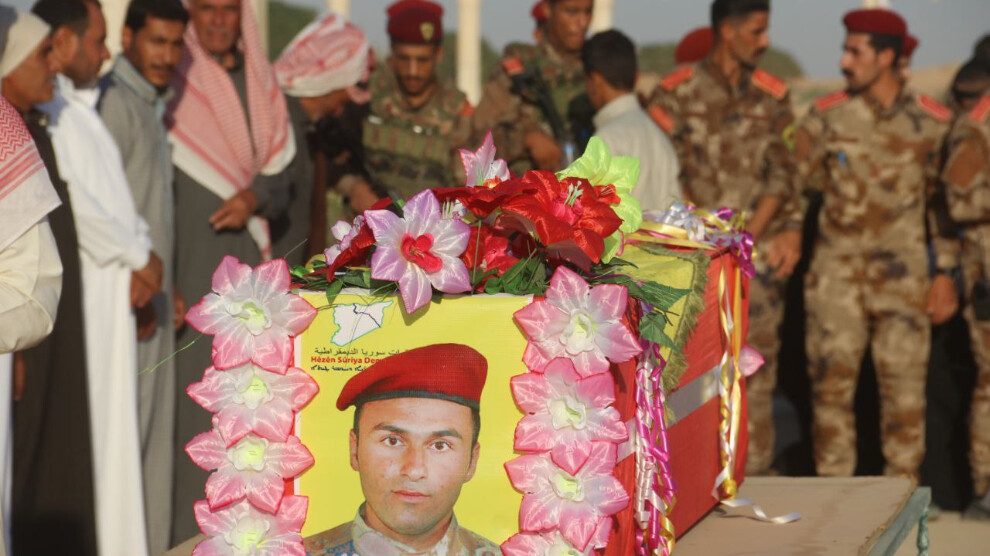 Hundreds of Raqqa residents, SDF officials, members of Internal Security Forces, and Marty's Families Foundation have participated in the funeral ceremony of Ahmad al-Shawi, the SDF fighter who was martyred while on duty.
The funeral ceremony started with a minute of silence in honor of the souls of the martyrs, followed by a speech delivered by Ahmed Raqqa, one of the SDF commanders, who extended condolence to the family of the martyr and condemned the treacherous attack that caused the martyrdom of Ahmed and his comrades while they were on duty, defending the region of North-East Syria.
The funeral ceremony was concluded with a military parade demonstrated by the martyr Ahmed's fellow fighters, then he was buried amid chants glorifying the martyrdom.