SDF Commander: Turkish policy of massacre against Kurds continues
SDF Commander pointed to agreements and international law as the Turkish state has been increasing its brutal attacks in Rojava and other parts of North-East Syria.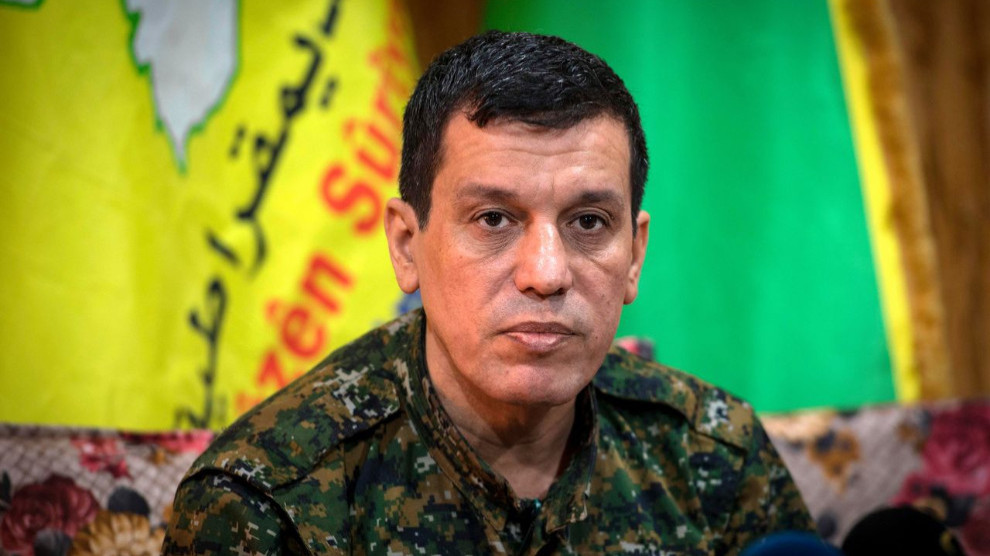 Syrian Democratic Forces (SDF) Commander General Mazlum Abdi posted comments on Twitter on Tuesday's massacre of three women in an armed drone attack by the Turkish state in a village of Kobane.
Abdi pointed out that: "Turkey continues to violate international law and the 17 October and 22 October agreements that were sponsored by US Vice President Mike Pence and Russian President Vladimir Putin, which stipulates halting Turkish aggression against our regions."
Abdi pointed out that stopping Turkish violations and the policy of ethnic cleansing is a responsibility and duty of America and Russia, within the framework of the October agreements and international law.
The SDF Commander General added: "The assassination of women activists, targeting the homes of civilians in Kobani and the village of Halinj, on the eve of 5th anniversary of the massacre committed by ISIS on 2015 which killed 271 children, women and elders, is a continuation of the policy of massacres against the Kurds."