SDF: Our martyrs' blood will not go in vain
SDF forces continue to confront the attacks of the Turkish occupation and its mercenaries on the regions of North-East Syria in conjunction with their fight against the terrorist cells of ISIS.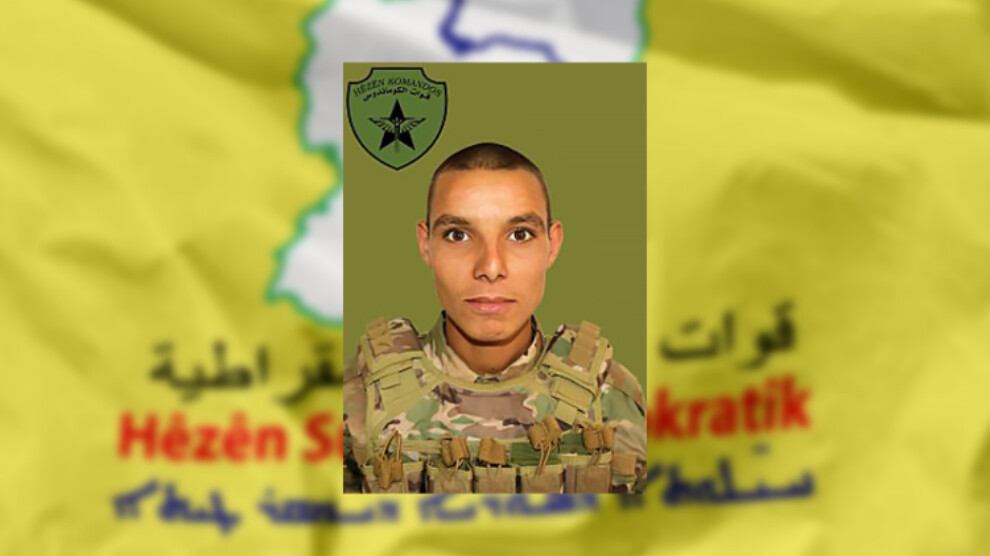 "The Turkish occupation has escalated its barbaric attacks on our areas, as it does not differentiate between civilian and military, service facilities, water and electricity stations, civilian cars, infrastructure, and people's property," said the Press Center of the Syrian Democratic Forces (SDF) in a statement announcing the martyrdom of one of its fighters.
"On the other hand, our fighters are confronting all the attacks and thwarting the attempts of the occupation and its mercenaries to expand its occupation, despite the Turkish intensive artillery shelling and UAV strikes," said the SDF statement, which further included the following:
"On one of the frontlines, our comrade "Siwar Hasaka / Abdul Aziz Muhammad Al-Khalifa" was martyred while confronting the attacks of the occupation and its mercenaries on the city of Tal Tamir.
Our comrade "Siwar Hasaka" was an example of a resistant fighter, rushing to carry out the tasks assigned to him with every revolutionary spirit without hesitation or fear.
While we offer our condolences to ourselves, our people, and the family of the martyr, we pledge to retaliate for the pure blood of the martyr Siwar Hasaka and all our martyrs by escalating our resistance against the occupation and its mercenaries."
The data of the fallen fighter is as follows:
Nom de guerre: Siwar Hasaka
Real name: Abdul Aziz Muhammad Al-Khalifa
Mother's name: Alia
Father's name: Muhammed
Place and date of birth: Al-Hasakah / 2002
Place and date of martyrdom: Tal Tamir, al-Kouzeleh village, September 28, 2022