SDF seized documents and bags belonging to NSA mercenaries
The Turkish-linked National Syrian Army (NSA) currently engaged in clashes with the SDF in Girê Spî countryside has suffered great losses.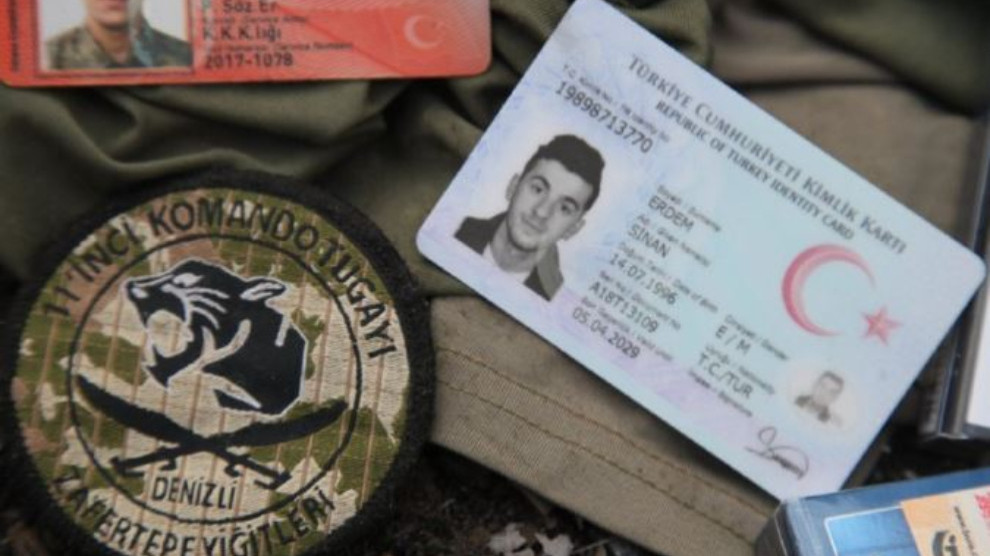 The NSA left its dead on the battlefield and escaped. SDF confiscated a large number of soldiers' identities, bags and belongings.
The Syrian Democratic Forces (SDF) have been repelling assaults by the Turkey-linked 'National Syrian Army' (NSA) in the area of Girê Spî.
In the villages of Kefifa and Colan, where there have been violent clashes since yesterday, many NSA paramilitaries have been killed and those surviving escaped leaving the dead behind.
SDF fighters have retrieved many documents and bags belonging to the mercenaries.