Shedade Health Center serves 500 villages
Shedade Health Center provides health services to 500 villages in the district on a daily basis.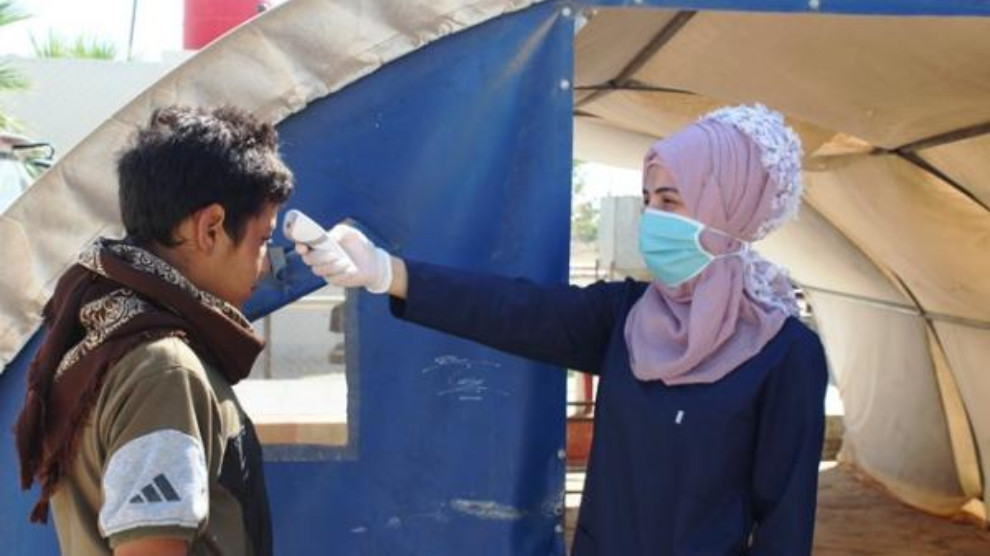 After the North and East Syrian Health Committee announced that coronavirus cases were detected in the region, Shedade Health Center, like many health institutions, started to take new measures.
Health Center officials, who created a quarantine and control system, made a division of labor within the center in order to enable them to take their own temperature every day and apply social distance rules among the patients treated at the center.
Health center Ali El Seid told ANHA that the Health Center is the only one in the region and is preparing to serve patients better because it serves 500 villages. Seid added that the health center provides service of temperature and quarantine measures.
Seid stated that more than 300 patients, especially children and women, visit the center daily. The center is trying to provide the necessary drugs for patients free of charge, Seid said adding: "Patients should pay attention to the measures we indicate. This epidemic is very dangerous. If precautions are not taken, the spreading of the virus may cause a humanitarian disaster."