Silêman Cafer says Turkey's long-term invasion plan is de-Kurdification
Syrian Yazidi Union member Silêman Cafer said that the Turkish state continues its long-term invasion plan based on de-Kurdification and added: "The Federated Kurdistan Government should also wake up and not help the occupation."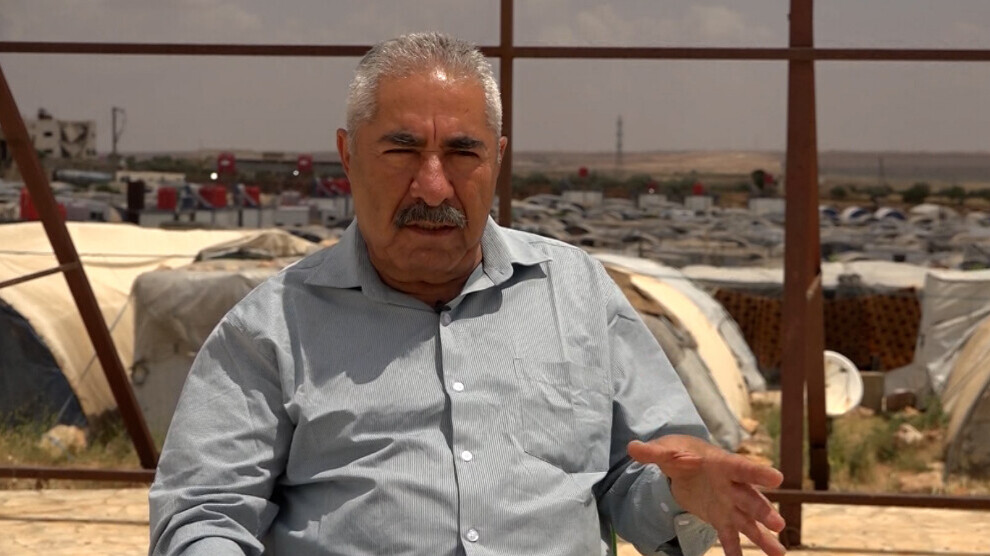 Silêman Cafer said that Erdogan's dream when he attacked Medya Defense Areas was to first enter Kandil, then reach Shengal and besiege Rojava.
Silêman Cafer, a member of the Syrian Yazidi Union, spoke to ANF about the concept of attacks against Kurdistan in general, their results and what should be done against the attacks.
Cafer stated that the simultaneous attacks on the Medya Defense Areas, Shengal and Rojava were planned, not accidental, and added: "The Turkish state, which makes up an excuse for every operation, seeks supporters in every attack and prepares the ground for the assault. Whatever attacks they carried out against the Kurds, most of them were done with the support of Kurdish betrayers. He carried out his latest attacks on Shengal with the support not only of Barzani Kurds but also of the Iraqi government."
Rojava is always a target
Emphasizing that one of the targets of the attacks was Rojava, Silêman Cafer said: "Erdogan's dream in his attacks on Medya Defense Zones was to first enter Kandil, then reach Shengal and besiege Rojava. It needs support. Turkish War Minister Hulusi Akar admitted that these attacks were carried out with the help of their "friends" in the region. Everyone knows who these 'friends' are. Before the attack on Zap, they called Masrour Barzani to Ankara. They talked and gave instructions. Masrour Barzani also approved the attacks."
Cafer continued: "What do Mustafa Kazimi and the Kurdistan Regional Government want from Shengal? Today, they want to divide Shengal and Rojava by building a 245 km long wall and thus suffocate the breath of freedom in Shengal. Shengal has been free and self-governing since 2015. The goal and aim of Kazimi and the KDP is to enforce the 9 October Agreement signed at the request of the Turkish state."
Occupation can't prevail
Pointing out that the invasion, in which the Turkish state played a leading role, is supported by the betrayers and is a long-term plan, Silêman Cafer added: "The Kurdistan Federal Government, which is helping the invasion, should stop doing that. This is the day to oppose the occupation, not help it. The Turkish state never wants the benefit of the Kurds. We must stand against the occupation, form a Kurdish national unity and liberate our occupied areas."