Steps towards a united nation of Kurdistan
In Rojava there are talks for the establishment of Kurdish unity. For this purpose 25 parties have joined forces. PYD spokeswoman Sema Begdaş explains that in a united Kurdish nation no one can be left out.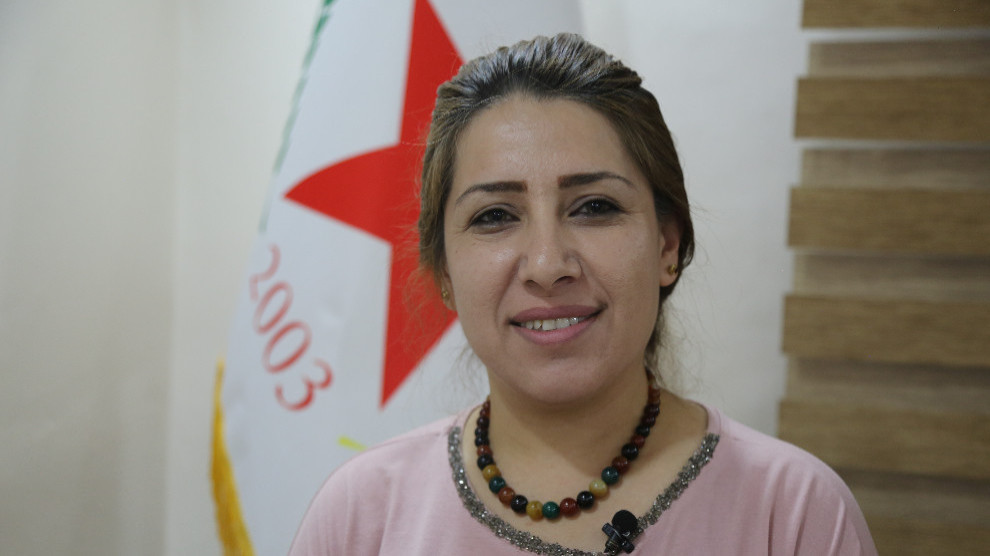 Talks between the Democratic Union Party (PYD) and the Kurdish National Council (ENKS) have been taking place in Rojava for some time, in which international mediators are also involved. The aim is a "common Kurdish stance". On Tuesday evening, 25 Kurdish political movements and parties from northern and eastern Syria announced the foundation of an association under the name "Kurdish National Unity Parties" (Partiyên Yekîtiya Niştimanî Kurdistan, PYNK).
The founding declaration states that the alliance is based on the initiative of the General Command of the Syrian Democratic Forces (SDF) for Kurdish unity and aims to strengthen this initiative.
The talks between the PYD and the ENKS initiated by the SDF Command, in which diplomatic delegations from France and the US are also involved, have been criticized by other parties and organizations because a "united Kurdish nation" could not emerge from only two factions.
PYD spokeswoman Sema Begdaş, who spoke to ANF, explained that the new association PYNK will in future appoint representatives who will be involved in all talks about Kurdish unity. "The PYNK will act jointly at all national and international meetings and will represent a common national stance. Their representatives will be appointed in joint consultation. They can be four, five or seven people."
A united nation that leaves no one out
Sema Begdaş notes that some talks have taken place with the ENKS and continues: "National unity is one of the main demands of society. This demand must be fulfilled. And this is not possible if only two parties negotiate with each other. All political parties and social groups must take part in the talks. As PYD we represent this attitude. A broad common ground must be established. We know from the past what painful experiences arise from fragmentation. Therefore, no one should be left out."
"As PYD, we have been a party with our own projects since the beginning of the revolution," says Sema Begdaş adds, "An essential project has always been the unity of the nation. We declare once again that we are ready to do everything necessary for it. We will work on it with full effort. In order to prevent a fragmentation among the Kurds and the anti-Kurdish initiatives from being repeated, we demand that we come together and unitedly defend and develop the achievements of our people".
RELATED NEWS: