Syriac Military Council says Turkish attacks threaten graveyard of Assyrian martyrs
The spokesperson of the Syriac Military Council explained that the Turkish occupation, through its bombing of the countryside of Tel Tamr in general and the village of Tel Shanan in particular, threatens the graveyard of the Assyrian martyrs.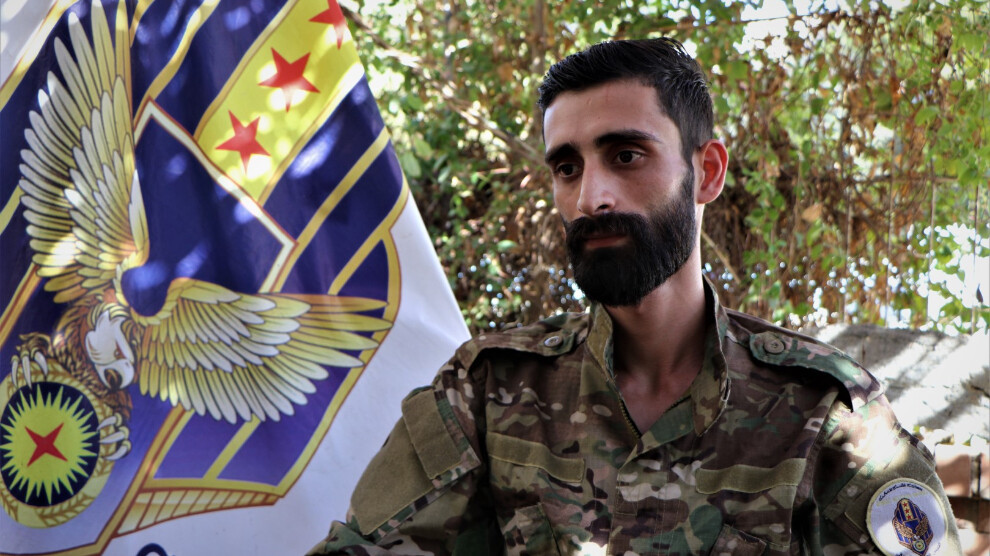 Amid an increasing escalation of the Turkish occupation attacks on Tal Tamr, in the past three days, the Assyrian village of Tal Shanan, located east of Tal Tamr and close to the M4 international road, has witnessed heavy shelling since Wednesday.
The bombing caused great material damage to civilian property. The attacks threaten the Assyrian martyrs' graveyard in that village, and reminded of the targeting by Turkey of the martyrs' graveyard in the city of Afrin.
The spokesperson of the Syriac Military Council, Matai Hanna, commented on the bombing targeting the villages of Tal Tamr, in a post on the Council's official Facebook page. "According to preliminary information, and given the continuation of violations on the front lines in general and Tal Tamr in particular, Turkey and its mercenaries continue to target the villages of our Assyrian Syriac people on the northern axis, in "Tel Kifji" and on the eastern axis, in "Tell Shanan". These attacks also threaten the graveyard of our Assyrian fighters who sacrificed their lives in the campaign to liberate all our regions from the terrorist organization."
Hanna continued: "What we are witnessing is not different from what the Turkish occupation forces have done against our brothers at the martyrs' graveyard of the People's and Women's Defence Units (YPG/YPJ), who also sacrificed themselves to liberate us."
Hanna added: "This attack happened because of the absence of the guarantor states of the cease-fire agreements. This absence gives more courage to the Turkish occupation state to commit even more violations that should be classified in the context of war crimes."
Commander Hanna warned of the danger of these violations of the security and safety of the people.