TEV-DEM: Öcalan became a symbol and hope for all peoples
TEV-DEM condemned the international conspiracy against Öcalan on its anniversary and said, "Abdullah Öcalan has become a symbol and hope not only for the Kurds but also for the people of the region."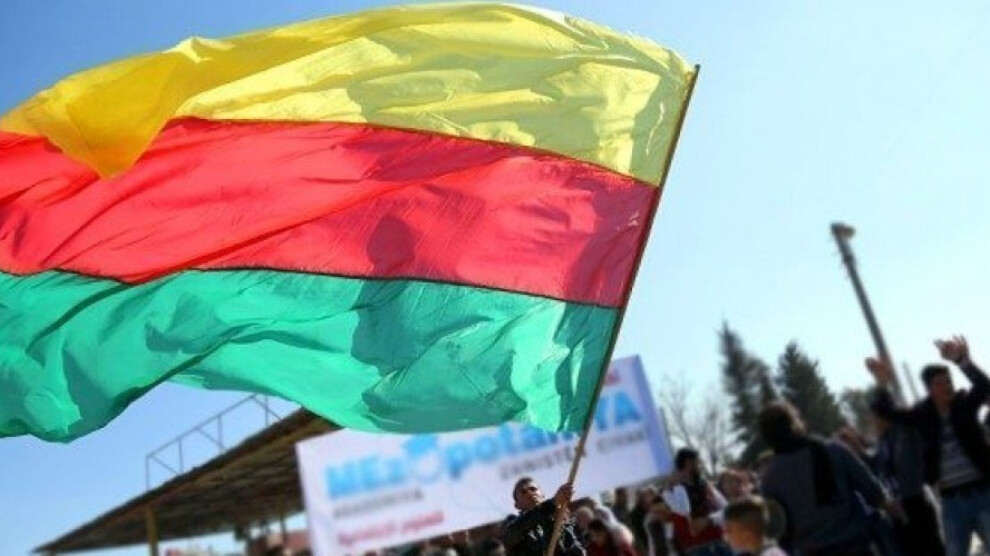 The Democratic Society Movement in North-East Syria, TEV-DEM, released a written statement on the anniversary of the international conspiracy against Kurdish leader  Abdullah Öcalan.
"Many states in the world played a negative role in the conspiracy with their immoral and unfair policies against the will of Öcalan and the peoples of the region. Conspiracy is illegal and immoral. It violates all principles of human rights. The World Centre for Strategic Studies designated the conspiracy against Öcalan the conspiracy of the century. The conspiratorial states sought to destroy the will of the people of Kurdistan, their historical achievements and the brotherhood of the peoples. They wanted to leave the people of the region without a leader and without a philosophy. If the conspiracy had been moral and legal, the region would not have drifted into a state of chaos," the statement said.
'23 YEARS OF RESISTANCE IN IMRALI'
The statement emphasized that Abdullah Öcalan has been resisting aggravated isolation in the Imrali prison for 23 years. "Chauvinist, illegal and immoral punishments including poisoning and torture are applied against Öcalan. Moreover, he is not allowed to meet his family and lawyers. These practices indicate that the Turkish state does not seek a peaceful and democratic solution," the statement noted.
"The solution of the problems in the region is related to the physical freedom of Öcalan. Unfortunately, the Turkish state and the conspiratorial states ignore this fact. On the contrary, they are leaning towards more violence and terrorism. In this sense, their aim to occupy the Medya Defense Zones and Shengal is the continuation of the international conspiracy. Thanks to the silence of the international community, the Turkish state has occupied Afrin, Serêkaniyê and Girê Spî, and its threats to invade Kurdistan continue. The Turkish state is changing the demography of the regions it has occupied to commit genocide against the Kurdish people," TEV-DEM underlined.
The statement pointed out that with the resistance carried out throughout the world and in the prisons as part of the 'Dem Dema Azadiyê' [Time for Freedom] campaign it has been understood once again that the Democratic Nation project would be a solution to the current problems in the world and Kurdistan.
TEV-DEM urged the conspiratorial states to abandon their old policies and the UN to punish the Turkish state for its crimes. TEV-DEM called on pro-freedom, democracy and legal institutions to fight for Öcalan's physical freedom.
"Abdullah Öcalan has become a symbol and hope not only for the Kurds but also for the people of the region. All peoples imagine their freedom in the freedom of Öcalan," the statement added.