TEV-DEM's Xelil: Turkey wants to avenge ISIS
TEV-DEM executive Aldar Xelîl stated that Turkey posed an obstacle to the exposure of the true face of ISIS. "Threatening us, Turkey wants to avenge ISIS," said the Kurdish politician.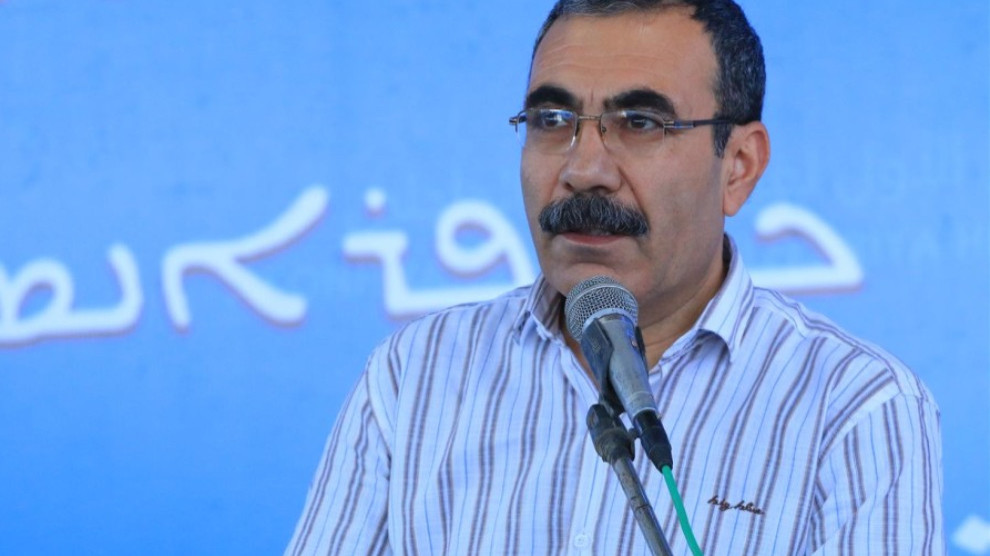 Democratic Society Movement (TEV-DEM) Executive Board member Aldar Xelîl made a presentation on the third day of the International Forum on ISIS organized by the Rojava Strategic Research Center (Navenda Rojava a Lekolinen Stratejik – NRLS) in Amude town in Qamishlo Canton.
Highlights from Xelil's speech are as follows;
"A historic resistance has been mounted in the region despite limited opportunities. A system in which all peoples and beliefs live together in peace, has been built. This governing system is a sample for the future of Syria. There was no ISIS while the peoples of Syria screamed out of joy.
ISIS has been finished off with the support of the International Coalition. However, the primary goals of this victory have yet to be achieved. International community thank us for the end of the ISIS terror but take no single step. The ISIS prisoners and a solution to this issue have been discussed here for three days. This matter should be treated everywhere. We believe that the participants will convey this topic and the people's scream of freedom to their own countries."
Xelil remarked that the Turkish state has been preventing them from exposing the true face of ISIS, and has been constantly threatening them. "This is how Turkey appears before us."
TEV-DEM executive continued; "Is it a terrorist action to try to expose the true face of ISIS? The Turkish state has occupied Afrin, Jarablus, Azaz and Idlib. There is still an existence of the mercenaries in these centers. If we do really want ISIS to end and to never re-emerge, then we have to intervene the wound itself. It will not be possible to speak of an end of ISIS unless the Turkish occupation and threats in the region are thwarted. Threatening us, Turkey wants to avenge ISIS. It must be known that Turkey is a great danger."
Xelil vowed that "The historic and brave resistance mounted against ISIS will continue until a free land is built."