TEV-DEM salutes the resistance of Afrin people, calling for action to stop occupation
Saluting the resistance by people of Afrin for the past five years, TEV-DEM called on the international community to take action to lift the embargo imposed on the region and to stop the occupation in Afrin.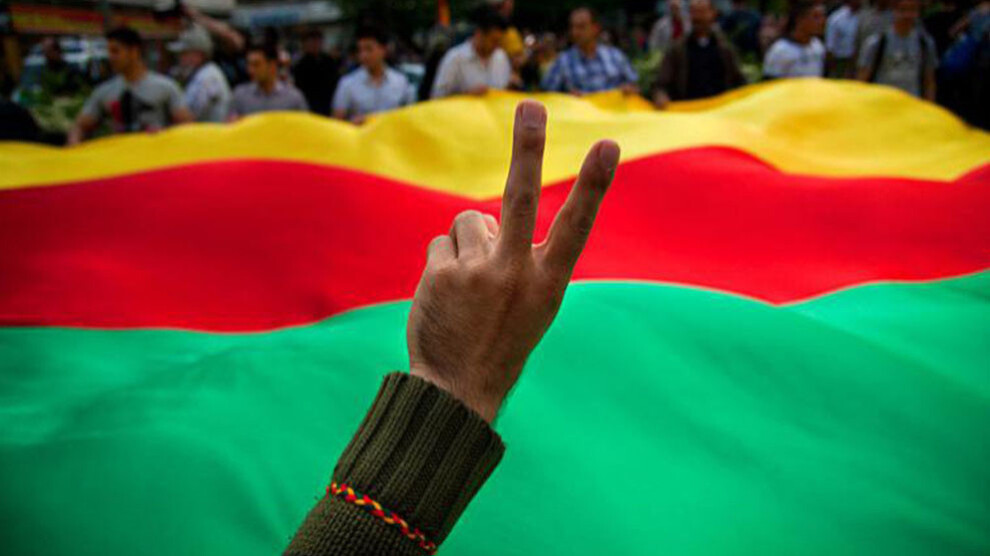 The Democratic Society Movement (TEV-DEM) in North-East Syria made a statement marking the 5th anniversary of the beginning of Turkish attacks on the northern Syrian canton of Afrin on January 20.
"Five years ago, the invading Turkish state and its mercenaries tried to destroy the people of the region with all their might, taking advantage of the silence of the international community, which has tolerated the crimes committed against the people of Afrin because of their dirty political and economic interests. As a result, Afrin fell victim to the policies of fascist and dictatorial systems," TEV-DEM said.
After that, Afrin turned into a hotbed for terror and gangs, especially for those on the international terror list, said the statement and continued, "On 20 January 2018, the Turkish army launched the heaviest assault on Afrin, employing all kinds of air and ground weapons alongside a large number of mercenaries. It changed the demographic structure of the region, established colonial houses and cut down trees in order to destroy the infrastructure and security of the region, the will and resistance of the people, and to realize their dreams and goals in the region. It looted and destroyed the properties and houses of the inhabitants of Afrin, kidnapping and murdering the locals and driving them into migration."
TEV-DEM stressed that, "The people of Afrin will always claim the resistance of the age, which has awoken peoples all around the world and still continues, and will not end until the safe return of Afrin people to home."
According to TEV-DEM, "the embargo of the Damascus government, the daily Turkish bombing of Afrin IDPs in Shehba, and the insistence of both regimes on new agreements mean that their chauvinist policies against the will and resistance of the people of Afrin have come to nothing."
TEV-DEM called on the United Nations and all other international organisations that stand for human rights to oppose the embargo imposed by the Damascus government on the people of Afrin and all other immigrants.
The Democratic Society Movement concluded its statement by calling upon all the political and national forces in the region and the people to provide political support, to put pressure on the government to lift the embargo and put an end to the Turkish occupation in Afrin and all occupied areas."