Turkey's mercenaries seize wheat crop, loot villages
Turkish-backed factions seize wheat crop and loot villages east of Ras al-Ain, SOHR says.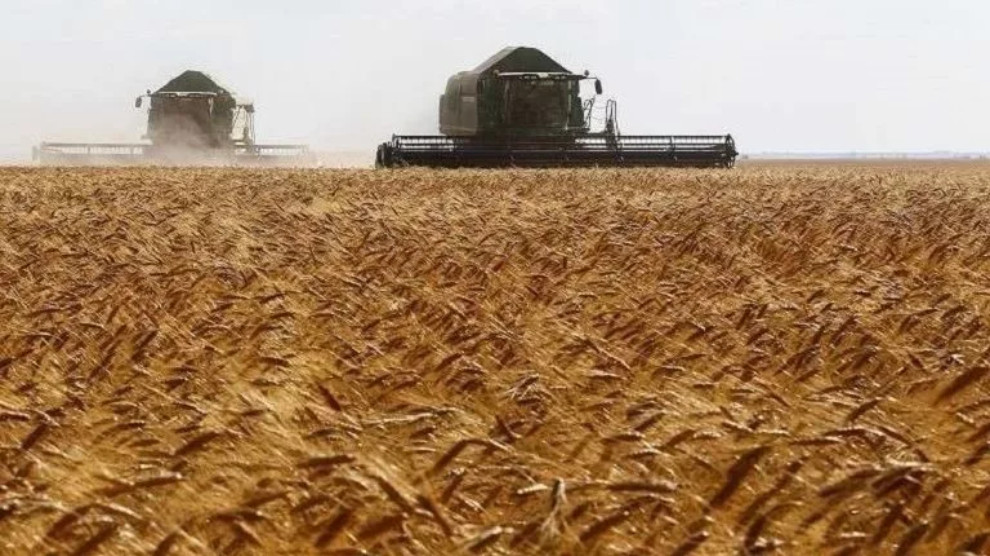 The Syrian Observatory for Human Rights (SOHR) reported that in the areas of "Peace Spring" in Ras al-Ain countryside, Turkish-backed factions have harvested and seized the agricultural crops of the people in the village of Nadas in eastern countryside of Ras al-Ain.
SOHR said that: "The faction harvests and sells the crop and take the share of "zakat" (alms) without informing its owners of the selling price or the quantity of crop produced by their land, while at the end of the harvest time, the faction delivers a sum of money to owners for the crop which is not equal to its market value."
According to the Observatory, members of Turkish-backed factions stole the doors and windows of houses and electricity cables from the villages of Nadas and Attia. The residents pay a weekly amount of money to appease the factions and avoid their reactions.
SOHR added: "The villages of Ras al-Sharqi have been abandoned by most of their youth. Yesterday, Turkish-backed factions raided the Assyrian village of Al-Debs near the M4 road, west of Tal Tamer town in Al-Hasakeh countryside, looting the citizens' homes there."