'Turkey's refugee resettlement project threatens the security of communities'
Emîna Omer stated that the Turkish government's proposal to resettle Syrian refugees outside of their home regions is dangerous and impedes a political solution in Syria.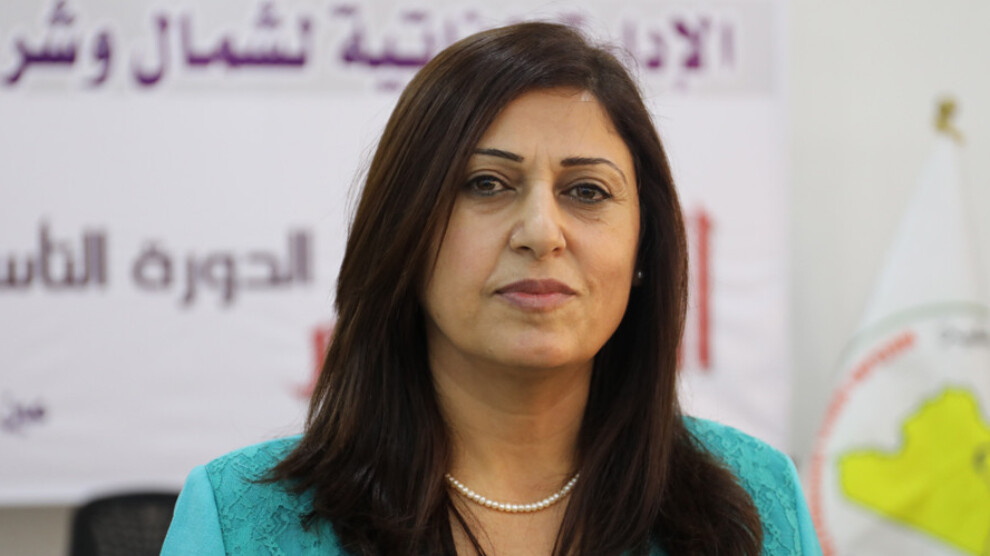 By utilizing Syrian refugees, the Turkish state is pursuing a multifaceted agenda. It employs refugees to exert pressure on Europe, as well as to provide cheap labor in Turkey and to alter the demographic structure of other countries.
Turkish President Recep Tayyip Erdogan's recent remarks on his aim to resettle one million Syrian refugees revealed his goal of demographic change and occupation perpetuation. Erdogan intends to resettle refugees in the occupied regions after establishing colonial houses with the help of Qatari and Kuwaiti groups.
45 legal and non-governmental organizations notified the UN Secretariat General and the EU about Turkey's dangerous policies.
In her assessment to ANHA, Emina Omer, Co-Chair of the Syrian Democratic Council (MSD), emphasized the Turkish state's use of Syrian refugees as a form of blackmail.
Emina Omer said that "The refugees file was initially used on a humanitarian scale. They are now being exploited as a political trump card in Turkey's upcoming elections."
EVACUATION AND RE-IDENTIFICATION OF KURDISH REGIONS
Emîna Omer remarked that the Turkish state's plans and goals to evacuate Kurdish areas, change its identity, and destroy its culture clearly demonstrate the Turkish state's goals and policies, adding, "The international community cannot evade its responsibility by remaining silent about the crimes committed in the occupied areas."
According to Emina Omer, the international community's silence means that they allow the Turkish state to perpetrate crimes, violations, and genocide.
Omer pointed out that the initiative to resettle Syrian refugees in Turkish-occupied territory is dangerous, and stated that, "The Turkish state intends to impose its rule and occupy new territories through this method.The existence, history, and culture of Kurds and other peoples are the focus of this project. It impedes a political settlement in Syria. This is a fascist work based on the Turkish state's longstanding goal to eradicate the Kurds."
A THREAT TO THE SECURITY AND PEACE OF COMMUNITIES
Emîna Omer pointed out that the Turkish state's practices are to a certain extent consistent with Damascus' regime, and said, "Both were founded on the central government's desire to intimidate people, arrest and deport them, and abdicate responsibility for maintaining security and defending residents."
Condemning the violations of the invading Turkish state, the MSD co-chair ended her speech with the following sentences: "Turkey directly threatens the safety and harmony of the people. It makes demographic changes in these areas irreversible. We urge the international community to intervene and prevent the Turkish regime from carrying out its colonial projects in Syria."