Turkish army bombs Saraqeb and Nairab in Idlib
Turkey started to bombard the Idlib region amid rising tensions.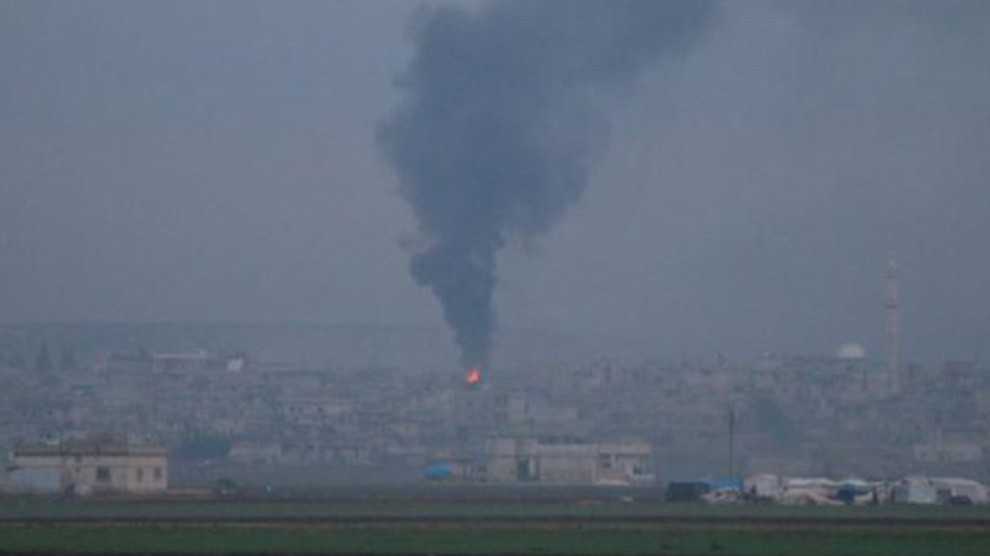 According to reports from the ground, Turkish military shelled the areas of Saraqeb and Nairab in Idlib countryside Wednesday evening.
Simultaneous attacks by Turkish-backed mercenaries targeted the northern countryside of Latakia.
On the other hand, Syrian regime forces started to bomb the Jisr al-Shughur city located on M4 highway.
These latest developments followed the Turkish state's threats to launch an operation on Idlib.
In the meantime, no resolution came out of the United Nations Security Council meeting on Wednesday. According to diplomatic sources, this was the result of an opposition raised by Russia. A draft resolution presented by France called for the "cessation of hostilities" and "compliance with international humanitarian law".
RELATED NEWS: