Three countries call on Syria to cease the Idlib operation
After Turkish President's threat to occupy Idlib, the US, Britain and Germany have called on Syria in the UN Security Council to stop the military operation.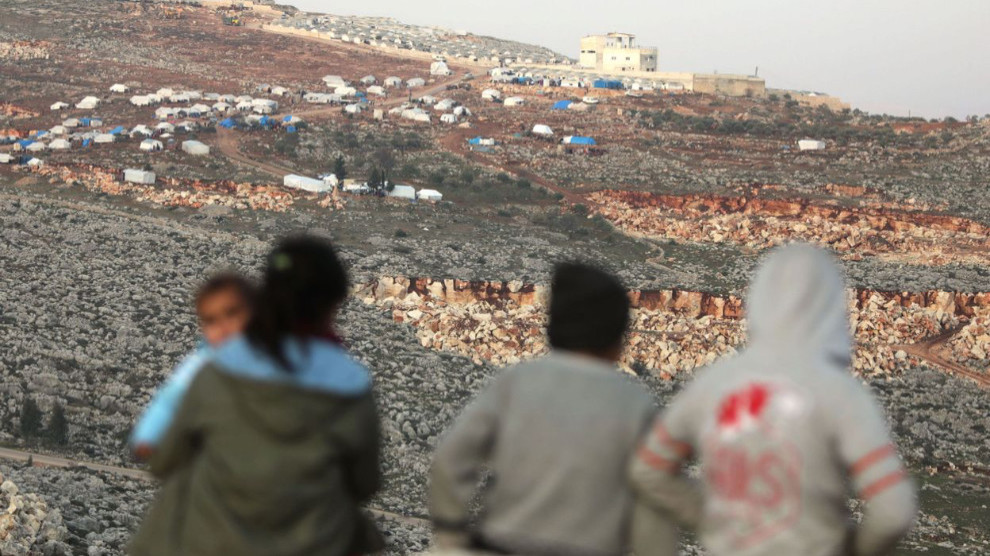 After the failed negotiations between Russia and Turkey on how to proceed in the embattled Idlib region, Turkish President Tayyip Erdoğan has threatened to occupy the area in north-western Syria. In the UN Security Council, the US, Germany and Britain have called on the Syrian government to cease the military operation. Without going into the Turkish occupation ambitions, the three countries declared that the Syrian regime forces must stop their attacks on the Turkish "observation posts" in Idlib.
During the meeting, UN Syria Special Envoy Geir Pedersen pointed out in a video conference to the deterioration of the humanitarian situation in Idlib. He said that Syrian troops had completely taken the M5 motorway, the area east of the road and the west of Aleppo, and that Russia and Turkey, as "guarantee countries", had to ensure de-escalation.
Erdoğan threatens with occupation
Erdoğan had said the following at a party meeting of the AKP earlier today: "These are the last days in which the [Syrian] regime has the opportunity to withdraw. This is the last warning. An offensive on Idlib is only a matter of time. We will not leave Idlib to the regime and those who encourage it. As with any operation, we say we can come in suddenly one night. It's imminent. Whatever the cost, we are determined to make Idlib a safe haven for both Turkey and the people of the region."
Kremlin: Worst-case scenario
In response to Turkey's threats, Kremlin spokesman Dmitry Peskov said: "We shall not make an evaluation according to the worst-case scenario for now. If it is being talked about an operation against the terrorist organisations in Idlib, which currently have large quantities of weapons, equipment and ammunition at their disposal, this would be a step in the spirit of the Sochi Agreement. That is the responsibility of the Turkish side anyway. But if this is an operation against the legitimate Syrian Government, against the Syrian military, then this is the worst-case scenario."
Earlier, Russian Foreign Minister Sergei Lavrov had stated that the meeting of the Russian and Turkish delegations on the "Idlib" topic in Moscow had been inconclusive.
Trump supports Erdoğan
US President Trump assured Turkey of his support after a telephone call to Erdoğan on Tuesday evening. He said they had discussed what could be done on the subject of the Idlib.
Turkish Defence Minister: "We are NATO!"
After the failed talks between Russia and Turkey, the Turkish Ministry of National Defence posted "We are NATO".
RELATED NEWS: