Turkey sets up new military points in Idlib countryside
The Turkish state's genocidal offensive seeking to invade North and East Syria has continued since October 9 in violation of international law.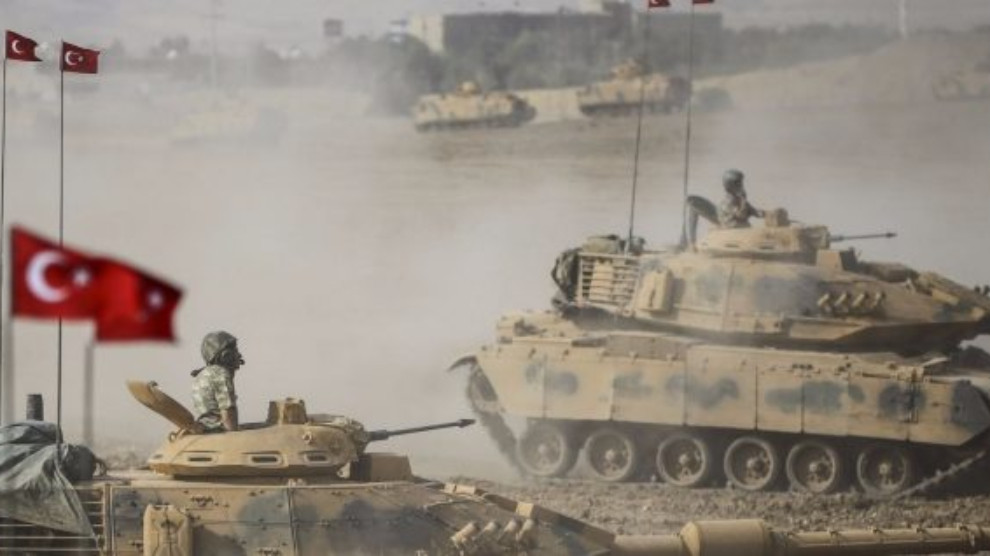 After the Syrian regime's capture of the Maarat al-Numan city, 33 km south of Idlib, the occupant Turkish state has set up new military points in the vicinity of the Saraqeb city where the M4 and M5 highways intersect. The town administratively belonging to the Idlib Governorate is located east of Idlib.
According to reports, the newly built military points include 2 at the parting of the M4 and M5 highways north of Saraqeb and 2 in the south of the city.
Turkey had built 12 observation points in the vicinity of Idlib following the Sochi agreement signed between Russia, Iran and Turkey in September 2018.
The Turkish observation point in Morek was encircled by Syrian troops after the regime forces took over Khan Sheikhoun in late August 2019.

On the other hand, regime forces surrounded the Turkish observation point in Surman after the fall of Maarat al-Numan, and the one in Rashidin region after the clashes west of Aleppo.
In the meantime, Syrian troops with Russian air support have approached Turkey's observation points in Tal Tuqan and Ayn Ays regions east of Idlib.
The development comes after Turkish President Tayyip Erdoğan argued that Russia did not comply with the Sochi and Astana talks. Erdoğan said on Friday; "Turkey wants stability in Syria and will do everything possible, including using military force, to end the escalating violence in Idlib."
We cannot remain a mere spectator to new threats approaching our borders, Erdoğan said and added; "Therefore we will not remain a mere spectator to the situation in Syria's other regions and Idlib."
Earlier today, Kremlin Spokesman Dmitry Peskov refuted Turkey's claims, saying; "Russia is fully fulfilling all obligations under the Sochi agreements with regard to the Idlib zone."
RELATED NEWS: