Russia announces unilateral ceasefire in Idlib
Russia on Friday announced a ceasefire by the Syrian government forces in the northwestern province of Idlib from Saturday morning.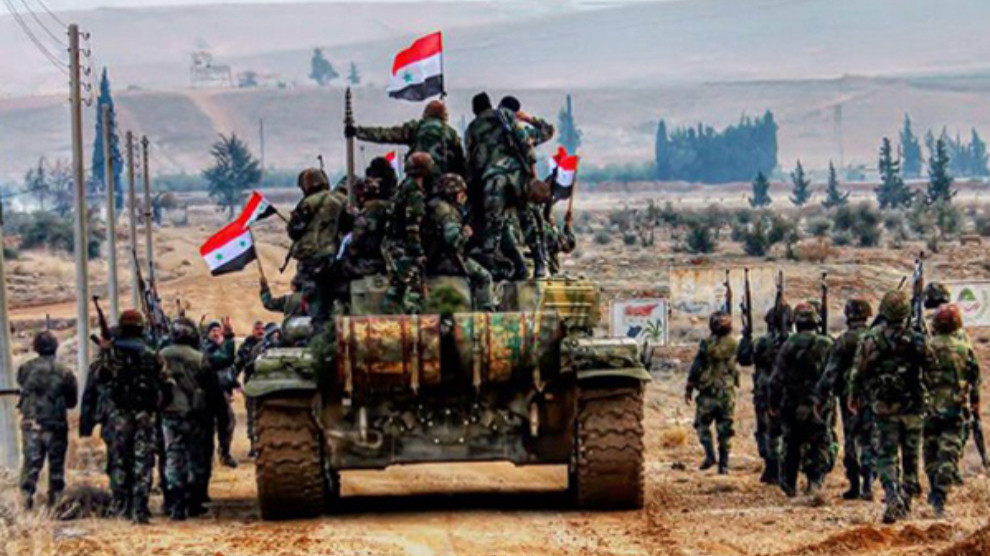 An agreement was reached on "a unilateral ceasefire by Syrian government forces in the Idlib de-escalation zone, from 6am on August 31", the Russian Reconciliation Centre for Syria said in a statement.
The statement said the ceasefire aimed "to stabilise the situation" in Idlib and urged anti-government fighters to "abandon armed provocations and join the peace process".
The statement called on armed groups to avoid provocation and join the process for the establishment of a peaceful stabilization in the areas under their control.
After months of intense bombardment, regime forces launched a ground offensive against Idlib earlier this month.Two days before the August 5 meeting of the US and Turkey's delegations in Ankara about the safe zone, Turkey, Russia and Iran met in Kazakhstan in the 13th Syrian Guarantors meeting. The Syrian regime declared a ceasefire in Idlib.
But on August 5, the day the meetings for a safe zone started, the Syrian regime announced that the conditional ceasefire in Idlib had been broken, and clashes broke out in the region. Syrian and Russian forces launched an operation from the air and ground against the Khan Sheikhoun town which was taken under control on August 20.
Turkish President Recep Tayyip Erdoğan therewith went to Moscow and had a meeting with Putin on August 27, with Idlib on the agenda.
Reports say that during the mentioned meeting Erdoğan reiterated Putin his promise to meet the conditions for the "declaration of 15-20 km long line around Idlib a demilitarized zone", "opening of M4 and M% trade routes" and "disintegration of armed groups", which he had secured with the Sochi deal before.
According to reports, Erdoğan also offered to open the M5 and M4 highways under supervision of the Turkish Armed Forces, which he had promised Putin in the Sochi Accord but failed to deliver.
On the other hand, the armed groups in Idlib consider the agreement said to be made between Turkey and Russia to be "a trick for their elimination". The armed groups have increased their criticism against Turkey after the Moscow meeting.
RELATED NEWS: