Turkish drone attack on a village in Qandil results in casualties
Two consecutive drone attacks by Turkey in the region of Binarê Qendîl in northern Iraq have resulted in casualties.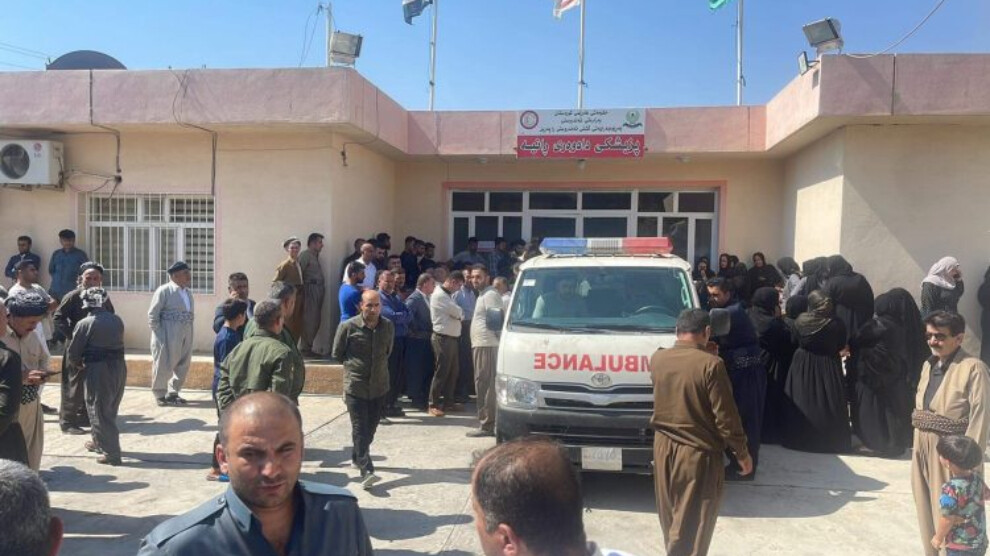 Turkey bombed the community of Binarê Qendîl in the Kurdistan Region of Iraq on Wednesday morning. According to information from the region, the village of Bokrîskan was hit by two successive drone strikes.
The co-mayor of Binarê Qendîl, Serwîn Celal, told RojNews: "An unmanned armed drone of the Turkish state bombed the village of Bokrîstan twice in a row today. One woman was seriously injured in the attack and hospitalised. There was also heavy damage to property in the bombing."
RojNews further reported that Mirza Îbrahim and Estî Muhammed were taken to the hospital in Ranya. Estî Muhammed could not be saved and succumbed to serious injuries. Mirza Îbrahim is still receiving treatment in Ranya.
At the beginning of September, the town hall of Binarê Qendîl was bombed by a Turkish combat drone. During the attack, a truck was hit in front of the building. The bombing started a fire, which caused considerable damage to property. There are a total of 63 smaller and larger villages in the town that are repeatedly subjected to Turkish attacks. According to a report by the local government, at least 25 civilians were killed in such attacks between 2007 and 2021, and dozens were injured. The Turkish state's most deadly attack in Binarê Qendîl so far was the Zergelê massacre in August 2015. Fighter jets had bombed the village in three waves of attacks, killing eight people from the civilian population. Another 15 people were injured, some of them seriously.