Turkey's mercenaries rob civilians in Ain Issa
The Turkish state's genocidal campaign seeking to invade North and East Syria together with jihadist gangs has continued since October 9.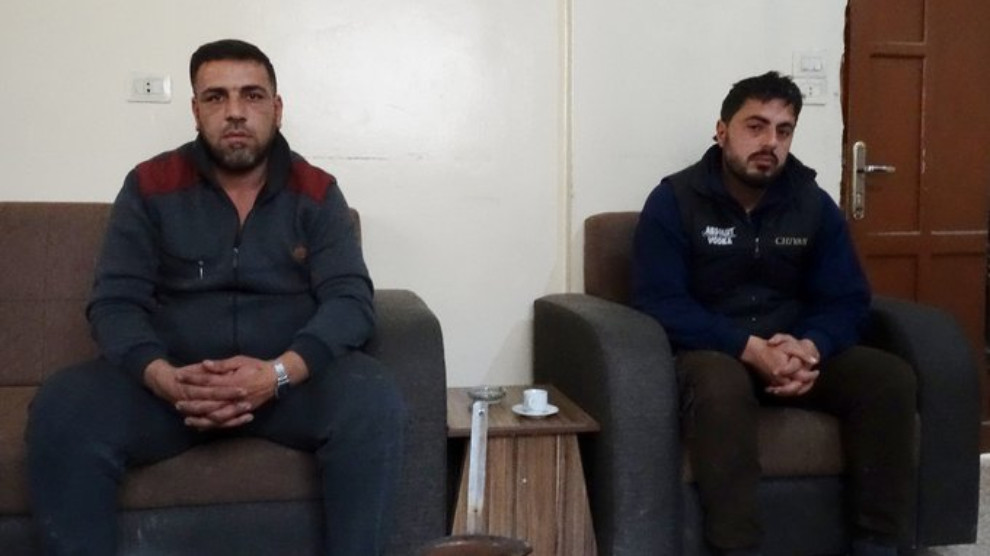 Mercenary groups affiliated to the occupant Turkish state stopped merchants on their way from Raqqa to Manbij, on a road near Ain Issa and seized their cars and all properties.
According to local sources, the incident occurred at around 18:00 on the 9th January. Two cousins, Sebir Nezir Edi Sube and Ehmed Mehmud Nebisi, were heading from Raqqa to Manbij when they were confronted with Turkey's mercenaries.
The armed men stopped the two merchants on the road between the village of Xalidiye 4 km south of Ain Issa and the village of Abu Sira 14 km south.
Sebir Nezir Edi Sube told the following; "I was travelling, with my cousin following me in a second car, from Raqqa to Manbij when we were stopped by six armed men. They pulled us out of our cars. They battered my cousin and seized our cars and everything else we had."
Ehmed Mahmud Nebisi said; "These armed men in military uniform suddenly crossed our path. They hit my head with rifle butt and injured me. Then they seized our identity cards, documents, bills and cars and went away. We managed to reach a settlement where we were found by members of the Ain Issa asayish (public security) and they took us to hospital."