Turkish state gives "ISIS training" in Afrin
The invading Turkish army and their allied gangs give trainings in Afrin to spread the ideology of ISIS and similar gangs.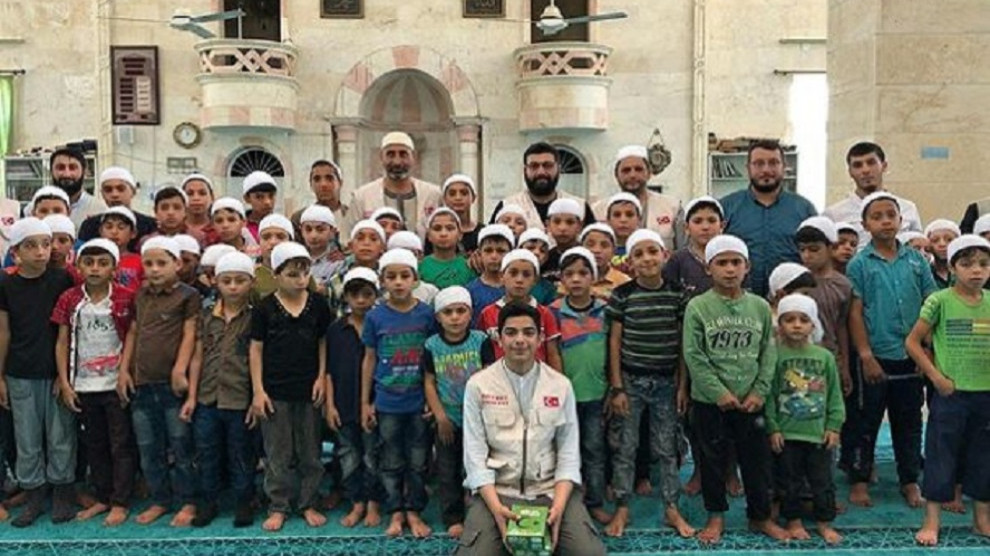 The invading Turkish state and their allied gangs are giving trainings in Afrin to hundreds of citizens, including children, on the ideology of gangs like ISIS and Al Nusra.
Turkish army and their allied gangs aim to erase the Kurdish identity, culture and faith through these trainings. The gang Shabab Al Huda, loyal to the Turkish state, has trained hundreds of people in ISIS ideology under the guise of Islamic education.
CIVILIANS ABDUCTED
Meanwhile, the invaders also continue their barbaric attacks against the civilian population in the city. The invading Turkish army soldiers have abducted 2 civilians, an Arab father and son couple Eli Sultan and Mustafa Eli, in the Jeleme village of the Jindirese district.