Villages of Ain Issa under Turkish attack
The genocidal campaign of the Turkish state and allied mercenaries seeking to invade North and East Syria has continued since October 9 in violation of international law and in spite of so-called ceasefire agreements mediated by the US and Russia.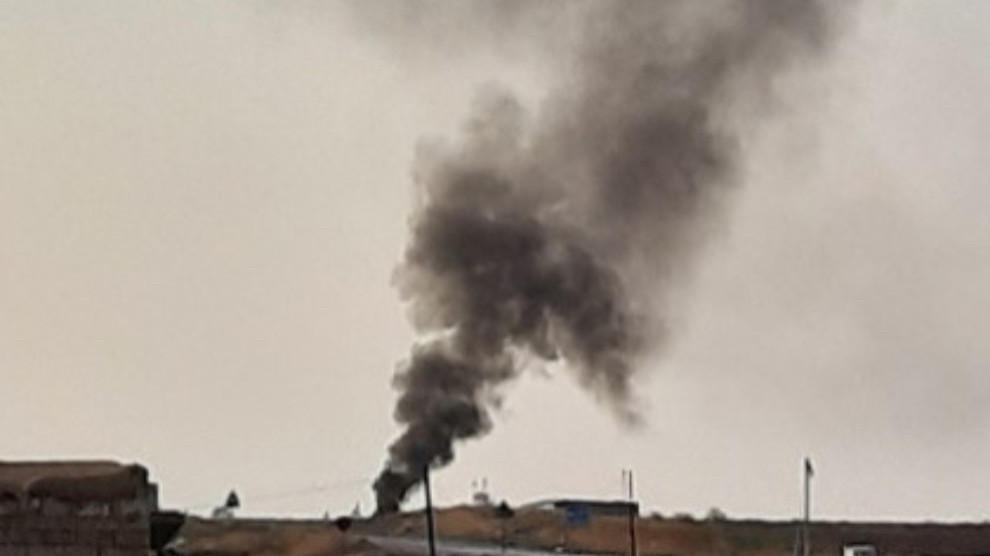 According to reports from the ground, the villages of Xalidiye and Istiraha Segir, 3 km west of Ain Issa, were attacked with artilleries at around 13:40 local time Friday afternoon. Further details about the aggression were not immediately available.
In parallel with the bombardments, reports are coming through of reconnaissance activity by Turkish aircraft over the villages in question.
For months, Ain Issa has been the focus of Turkey's invasion of northeast Syria, which began on October 9, 2019. Attacks by ground troops composed of Islamist groups are taking place continuously, and the Turkish air force has been deployed for reconnaissance purposes in recent weeks. Yesterday a massive wave of attacks with ground troops was successfully repulsed by the Syrian Democratic Forces (SDF). Over 500 SDF fighters were martyred in the resistance countering the Turkish invasion of the region.
Only yesterday, Turkish drones struck an asayish (public security forces) point at the entrance of the Ain Issa town. The attack injured an asayish member and a civilian.
RELATED NEWS: