Woman from Afrin tells of her 5-year ordeal
F.O., a woman from Afrin, was tortured in front of his children. She cannot forget the brutality she survived for 5 years.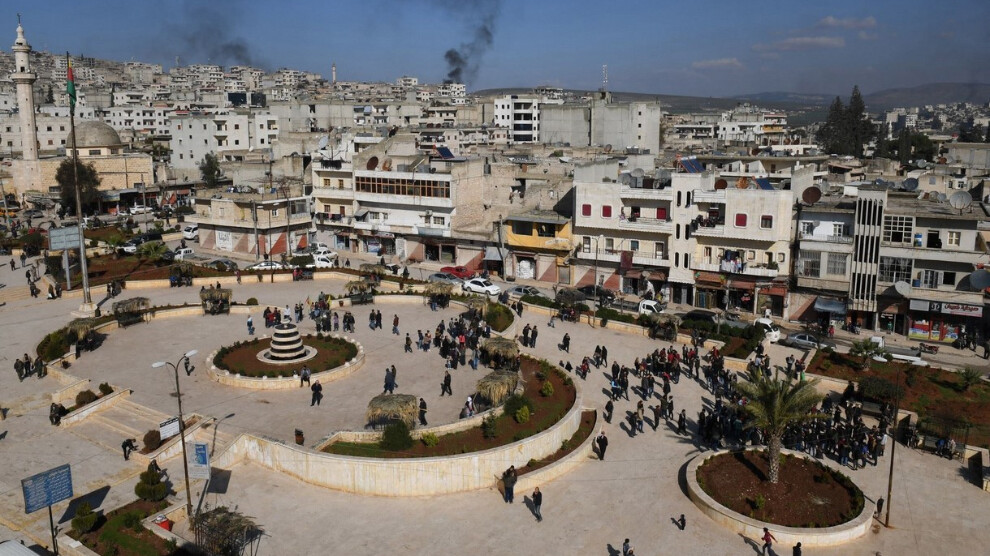 52-year-old F.O. is from Afrin. When the Turkish state and its mercenaries occupied the region (in 2018), she wanted to leave the city with her family, but was unable to do so and faced pressure and all kinds of violence from the mercenaries.
5 years later, F.O. managed to leave Afrin with her son and reach Aleppo, last July, and then Shehba, where most refugees from Afrin have settled. She is now living in Serdem Camp.
Mercenaries kidnapped her daughter
F.O. told ANHA News Agency about her experiences and the brutality of the mercenaries. The woman has 3 daughters and 2 sons. Her husband died a while ago. Her eldest daughter was able to leave Afrin and move to Aleppo in 2020. However, she lost her life in a fire that broke out here. Her middle daughter got married in Afrin. There has been no news from the girl, who was kidnapped by gangs in 2018. Her other two sons also reached Shehba.
F.O.'s daughter could only speak to her uncle's family by phone twice, after being  kidnapped. However, so far, she has not been able to talk to her mother, who has no information about her.
5 years of torture
F.O. said that the oppression, pressure and torture carried out by the Turkish state and its mercenaries did not stop from the beginning of the occupation of Afrin until the day she left.
F.O. said: "First they took my son's children, and then they kidnapped my little daughter. They were beaten and tortured. My elder daughter was arrested twice, and we could not get any information from her. My son and I were kidnapped and tortured twice. They surrounded our house and eventually we were taken away as a family. They arrested me and tortured her for 8 hours because they wanted me to make a statement. In the end, they kidnapped my little daughter. According to the information we received, they kidnapped another woman along with my daughter. All kinds of torture and oppression were carried out against her. Even those who were not kidnapped were oppressed and shot."
Release my daughter
F.O. and other members of the family were arrested and tortured many times, but her little daughter was never released after being subjected to these tortures. Additionally, the mercenaries demanded a ransom from the family. According to F.O., the mercenaries demanded a very high amount of money, but they could not pay it because their financial situation was bad. Therefore, they tried to get her released through lawyers and the courts, but they were faced with the same demand for money. All efforts were in vain, and F.O. was not able to get her daughter released. She believes that she is being kept in the mercenary torture house in Mare.
They target women most
F.O. said that the Turkish state and its mercenaries have turned life into hell for all the people in the occupied regions, and that torture, robbery, theft and murder occur every day. F.O. added that people's property was confiscated, and underlined that women are the most targeted group. "Women are faced with murder and brutality that goes against humanity every day. In the neighbourhood of Eşrefiye, a woman called Ufê Şêx was killed, all her jewels were stolen and her house was burned. Hundreds of women like Ufê were subjected to this brutality and then killed."