Woman injured in Turkish attack on Zirgan
Turkey continues its war of attrition against the autonomous region of northern and eastern Syria. In Zirgan, a 23-year-old woman was injured by a Turkish grenade, and the security forces' headquarters was also attacked.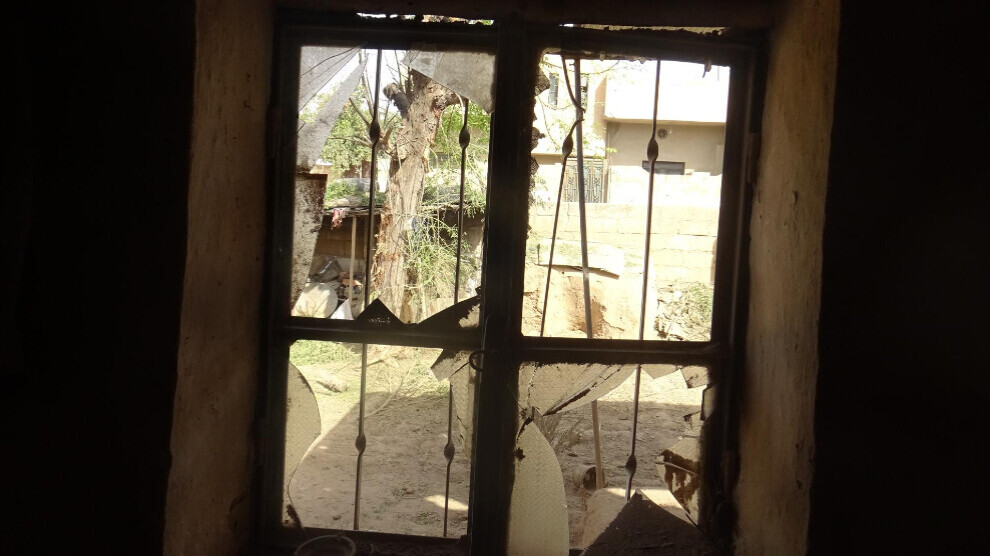 The Turkish army and its jihadist proxy forces continue to attack the autonomous region of northern and eastern Syria day after day. Late on Tuesday afternoon, a woman was injured by artillery fire in the town of Zirgan (ar. Abu Rasen), and there was significant property damage to homes in six villages. The injured woman is 23-year-old Ayşar Hisên El Kemorî from the village of Metmora.
According to the security forces in the region, their headquarters in Zirgan were bombed in addition to residential buildings. The permanent bombardments were aimed at driving the population of the region to flee, a statement by the security forces said.
The villages of Dirdara and Eboş in the north of Til Temir were also attacked on Tuesday. On Monday evening, four civilians were injured by shells in the village of Tall al-Lubn near Til Temir.
Zirgan (ar. Abu Rasen) is located about thirty kilometres east of the already fully occupied town of Serêkaniyê (Ras al-Ain) and lies on the edge of a connecting road between the strategic roads 712 and M4. It is barely 25 kilometres to the town of Til Temir, which Turkey also wants to incorporate into its illegal occupation zone after Zirgan. The constant incursions by Turkey and its mercenaries into the region are violations of the ceasefire and de-escalation agreements agreed between the guarantor powers Russia and the US with Turkey in October 2019. Both Moscow and Washington give Turkey a free hand.