Women from Afrin: We won't leave our city to the invaders
People from Afrin who were forcibly displaced by the Turkish state, say that they will not leave their city to the invaders.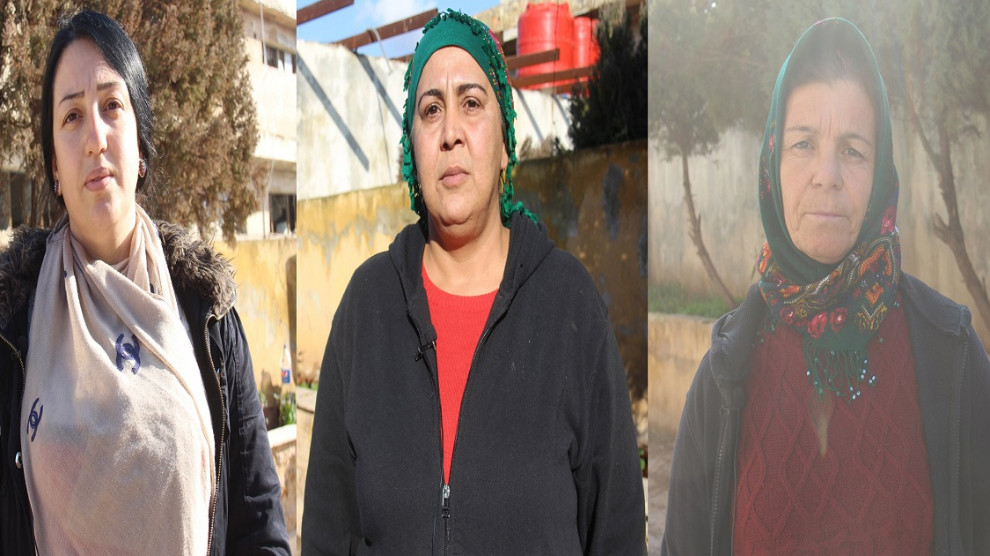 The Turkish state forces and allied mercenaries have forcibly displaced the people of Afrin which they invaded almost two years ago. The residents moved to the neighboring Shehba Canton in masses.
Women from the occupied city spoke to ANHA (Hawar News Agency).
Roşîn Îbrahîm criticised the international silence on the occupation of Afrin and vowed that their resistance will continue until their city is liberated.
Gulê Mihemed recalled that they have been made refugees because of Turkish invasion, saying; "The Turkish state tries to break our will but we will not allow that. No matter how severe their attacks might be, our resistance will continue in kind. We will not get away from home."
Hesna Hesen underlined their determination to resist to the very end, stressing that despite the difficulties they face in Shehba, they will not allow the realization of the Turkish state's plans.