Youth of Aleppo celebrate 15 August
15 August 1984 marks the first PKK (Kurdistan Workers' Party) attack, led by guerrilla commander Mahsum Korkmaz, "Agit".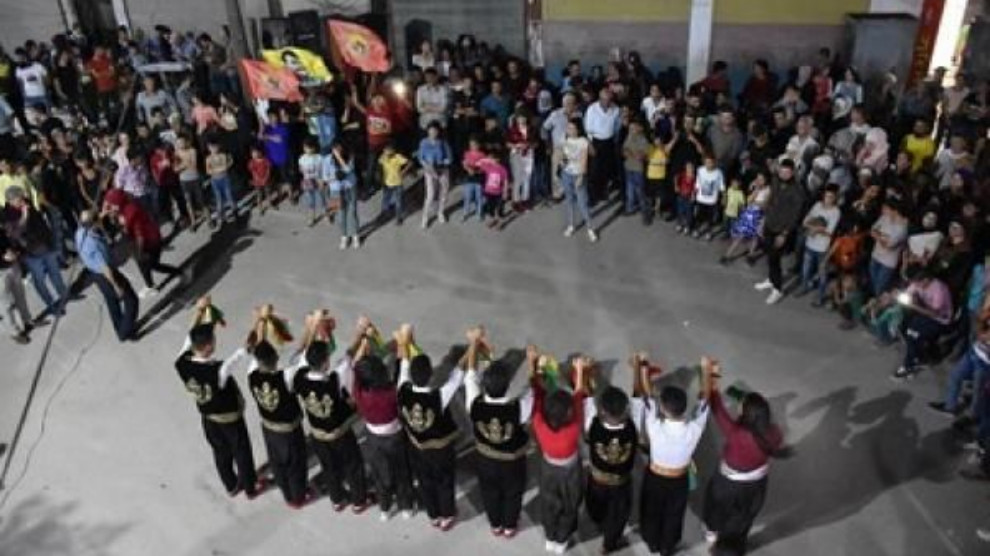 The anniversary of the 15 August Initiative was celebrated in the borough of Şêxmeqsûd (Sheikh Maqsoud) in Aleppo. 
Hundreds of young people gathered in front of the Martyr Xemgîn Center and held a minute silence in memory of the martyrs.
A video about guerrillas commander Agit, who led the beginning of the PKK armed initiative in 1984, was shown.
Following the video, music bands took the stage getting young people on their feet to the sound and words of Kurdish revolutionary songs. 
Şehit Elî Folklore Group performed a play.