YPG operation against ISIS in Heseke
Large amount of ammunition captured during the raids on ISIS sleeper cells in Heseke yesterday.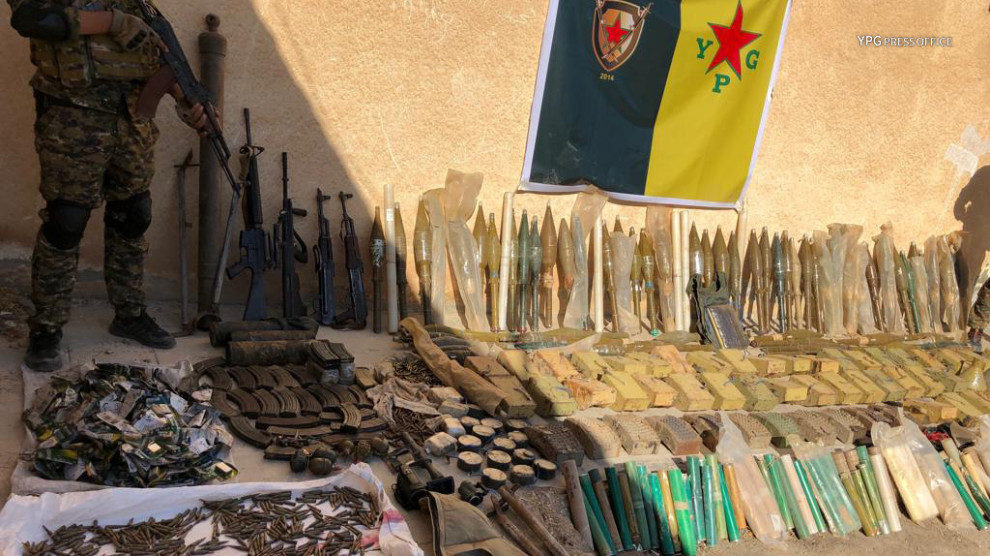 On August 4th, teams of YPG Special Operation Units carried out a wider operation against ISIS (Daesh) sleeper cells in Heseke after long-time surveillance of these cells.
As a result of this operation, a number of weapons and armament and miscellaneous tools used for making explosives and to carry out attacks were confiscated in the raid.
YPG Press Office announced the balance sheet for this operation as follows:
73 mines/IED`s
77 B-7 warheads and 128 triggering parts
2 AK-47`s and 47 magazines
1 M16, 10 magazines and 300 rounds of ammunition
1 82mm mortar launcher and 3 mortar rounds
6 hand grenades
1 binocular
1 suicide vest
3 walkie-talkies
500 AKS rounds
150 IED batteries and a number of excess detonators and other miscellaneous explosive items were confiscated.