Embargo and drought worsen the conditions in Shehba
The sudden increase in population meant higher demand for products amidst drought and embargo in Shehba.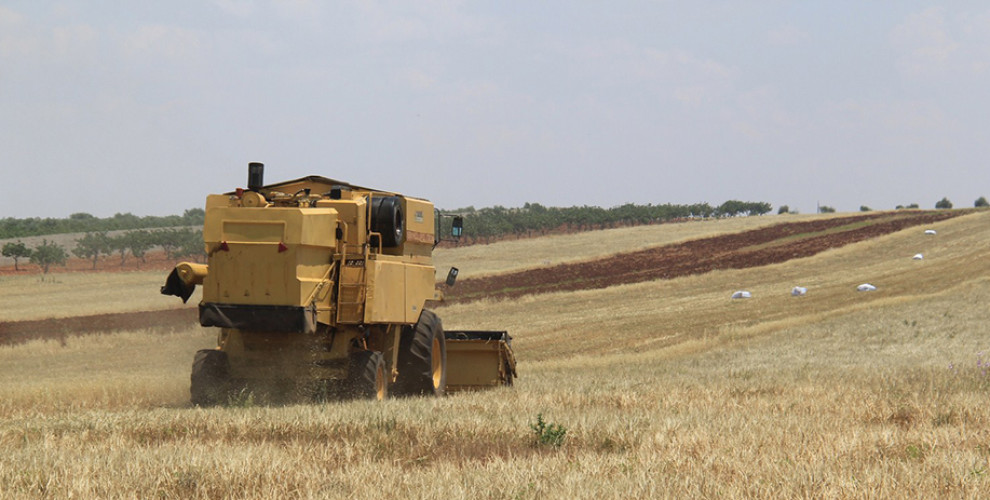 As if the situation in Shehba were not bad enough, a severe drought this year is affecting the Canton, where thousands of refugees are struggling to live.
Rains were late in the spring and then flood reduced the production. In addition, the embargo imposed by the Baath regime on this part of the country is making it difficult for the farmers who are not supplied with enough fuel to collect their products.
Speaking to ANHA news agency, co-chair of the Shehba Canton Agriculture Committee, Subhi Ehmed, stated that during the spring season the little rain registered was the main cause of the drought in the region.
Ehmed added: "Barley and wheat harvest began in the region. But this year the production is very low. It won't be enough to arrive to next year".
After Afrin was occupied by the invading Turkish state and its mercenary allies, Ehmed recalled that Shehba became the main destination for the people fleeing from Afrin. The sudden increase in population clearly coincided with an increase of needs.
Ehmed said that the fuel embargo and problems of circulation could negatively affect agriculture in the region.
Nevertheless, Ehmed said: "We will try to fulfill our duty, and provide sufficient product, even though we are experiencing huge problems".