Turkish intelligence MİT operative captured in Efrîn
Efrîn Canton Security Forces officials have announced that a man named A.E. with ties to the MİT has been captured as he was preparing for a bomb attack.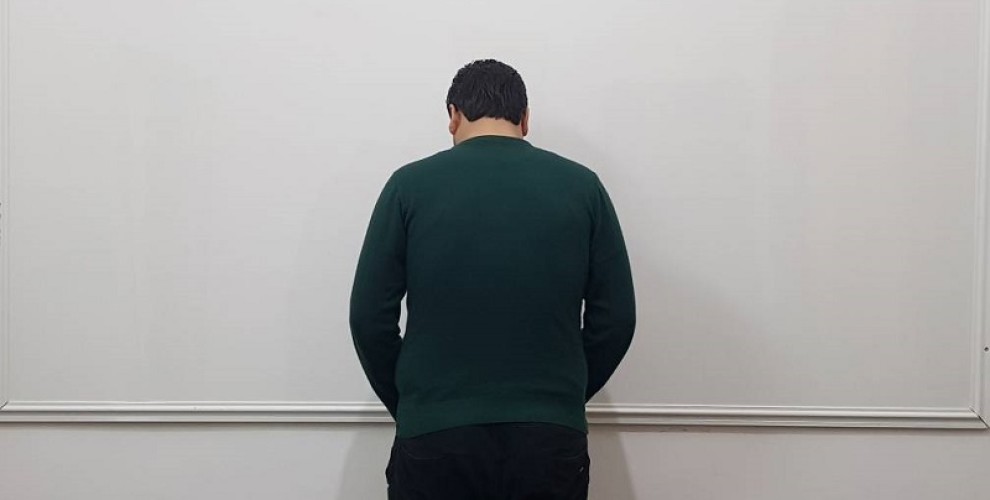 As the information about the two high-ranking Turkish intelligence service MİT administrators who had been captured in Southern Kurdistan in the Martyr Sakine Cansiz Revenge Operation and whose identities have recently been revealed remain hot on the agenda, similar news have come out of the Efrîn Canton of the Northern Syrian Democratic Federation. A MİT operative who was preparing for a bomb attack in the region has been captured.
Reports say the extensive surveillance operation by the security forces of the Efrîn Canton resulted in the capture of a man who was preparing several detonations in the region. In an operation on a house by the entrance of Efrîn, a man named A.E. who was determined to have entered he region through Reyhanli, Hatay was captured with "sifor" type anti-tank bombs and explosives.
WOULD TARGET ADMINISTRATORS
According to the Efrîn Security Forces officials, the captured man A.E. said the following: "Before I was captured, I met with men named Ebû Qasim and Serdar -I believe they are from Turkish state intelligence- and I took these bombs from them. Their goal was to detonate these bombs and other similar bombs in asayish, military and security forces' centers. If these actions had been successful, Efrîn Canton administrators would also be targeted."
WOULD RECEIVE 150.000 USD FOR EACH EXPLOSION
The officials said the following on the confiscated explosives: "The bomb is a "Sifor" type, anti-tank capacity explosive. This bomb has had a lot of work done on it to fortify it, and it has very wide area of effect." The officials also said that A.E. admitted to being promised 150.000 USD for each attack he would carry out.
The officials stated that Turkey is trying very hard to disrupt the peaceful environment in the Efrîn region by settling in their agents or operatives, and continued: "But with these operations, the individuals and groups loyal to them have been voided and all their efforts have been foiled. Now they are trying to take on such actions through paying people either from the region or who know the region well large amounts of money."
The officials said there will be an extensive statement about the issue later.