15 Turkish-backed mercenaries killed in HRE raid in a town of al-Bab
Afrin Liberation Forces continue targeting the Turkish and jihadist occupation forces in the occupied region in North-East Syria.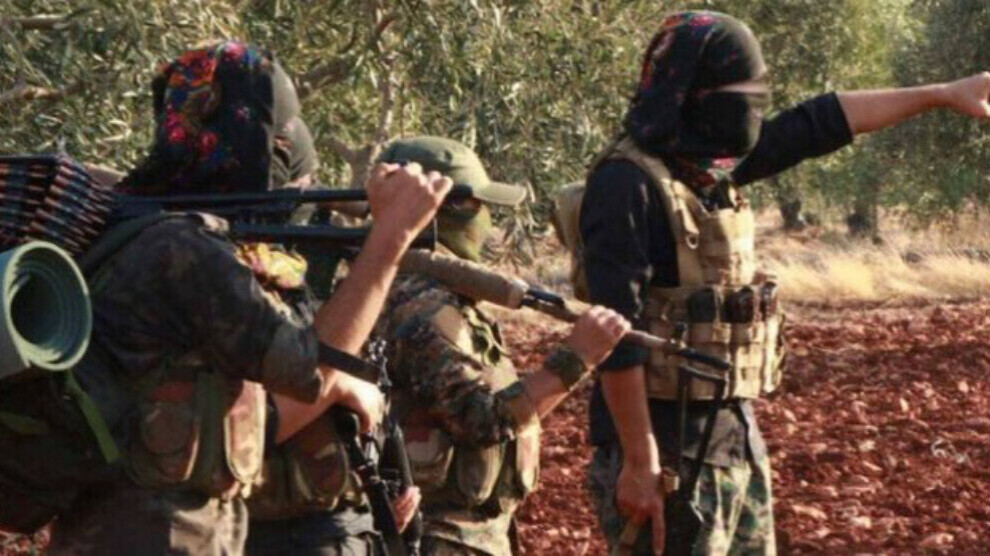 The Afrin Liberation Forces (HRE) released a statement providing information about an action carried out by their fighters against Turkish-allied mercenaries.
HRE stated that their units continue carrying out effective actions against the occupation forces whose attacks on the region continue unabated.
According to the statement, HRE units conducted a raid on the mercenaries in the town of al-Abla in al-Bab on 18 September.
15 mercenaries were killed and six others injured as a result of the action. In addition, three positions, three motorbikes, one vehicle and one ammunition depot were destroyed.
HRE units also seized two assault vests with 12 magazines on them, six AK-47 rifles, one BKC gun, 1 B-7 gun, four hand grenades, one mobile phone and some identity cards.
The HRE was founded in 2018 after the occupation of Afrin by Turkey. With the aim of liberating the region from the occupiers, the resistance group carries out targeted actions against the Turkish troops and their jihadist mercenaries. The HRE wants to end the occupation of Afrin and acts as a part of the resistance against Turkish expansionism.
Until 2018, Afrin was administered according to the cantonal principle of Rojava and was considered the most peaceful region in Syria. Hundreds of thousands of people have been displaced by the Turkish invasion. Many of them have since been living in tent cities in the neighbouring canton of Shehba, which has been declared by the Turkish state as the next target of occupation alongside Manbij.