15-year-old murdered by father in Heseke
Less than a week after the murder of 13-year-old Eida, 15-year-old Aya Mihemed was murdered by her father in Heseke.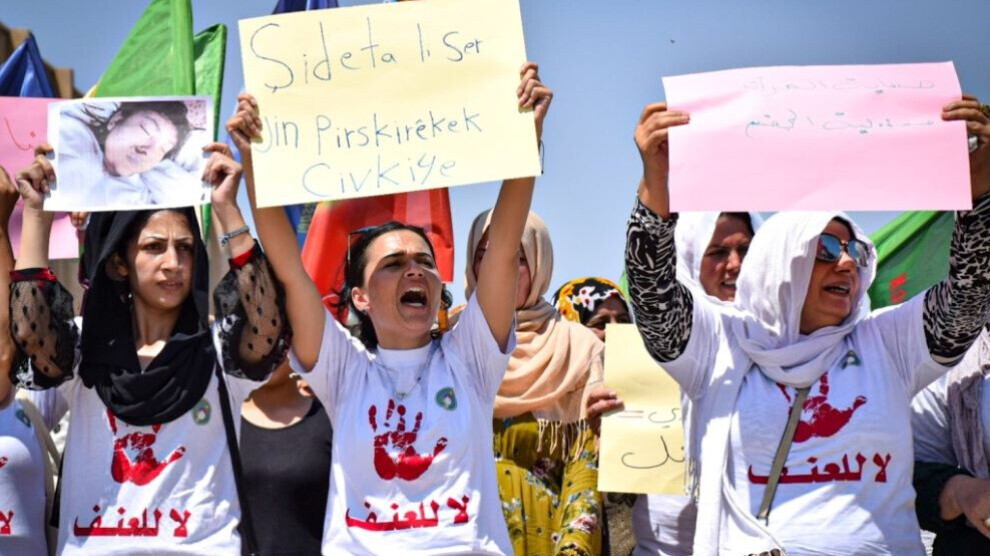 15-year-old Aya Mihemed has been murdered by her father. The femicide was committed in Heseke on Monday evening. In the northern Syrian city, 13-year-old Eida Al-Hamoudi Al-Saeedo had been shot dead by male family members just less than a week ago.
Women's organizations have been protesting patriarchal violence throughout the autonomous region of northern and eastern Syria for days. After the murder of 15-year-old Aya became known, women moved to the scene of the crime in the Nasra district to demand that the perpetrator be punished. A statement issued by the women's umbrella organization Kongreya Star pointed to the rise of male violence against girls and called for a fight against the deadly patriarchal mentality.