Eren Keskin among winners of the Olof Palme Prize
The Olof Palme Prize 2023 is awarded to Marta Chumalo, Ukraine, Eren Keskin, Turkey and Narges Mohammadi, Iran "for their efforts in the fight to secure women's freedom."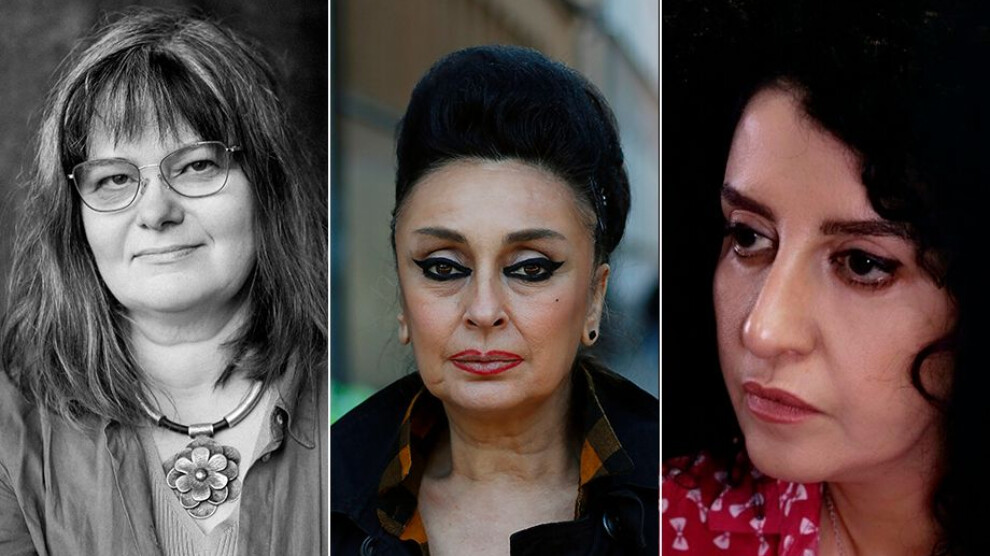 The Swedish Olof Palme Foundation has announced its 2023 award to three female activists "for their efforts in the fight to secure women's freedom, in an age when human rights are threatened by war, violence and oppression."
The foundation said in a statement on Monday that the Olof Palme Prize 2023 will be given to imprisoned Iranian human rights activist Narges Mohammadi, Eren Keskin, a human rights lawyer in Turkey who was sentenced to six years in prison, and Marta Chumalo, a Ukrainian women's rights activist.
"Throughout their lives and through their actions, these three women, along with many of their sisters in struggle, have inspired others and paved the way for courageous young women and men to continue fighting for the fundamental human rights of all people," said the statement.
Marta Chumalo is a feminist, gender expert and psychologist. As one of the founders of the centre "Women's Perspectives", she has been working to support women exposed to violence for twenty years. Since 2014, and especially since Russia's full-scale invasion of Ukraine in 2022, Marta Chumalo has been heavily involved in raising awareness about the effects of the war, and in addressing the needs of its victims. Amongst other things, Marta Chumalo is demanding the effective implementation of the Istanbul Convention in order to support victims of sexual violence in the war.
Eren Keskin is a human rights lawyer who has spent decades defending those discriminated against in her country: ethnic minorities, LGBTQI+ people and refugees. She has been subjected to accusations and death threats, as well as hundreds of prosecutions. She has also been imprisoned for her beliefs, with Amnesty International declaring her a prisoner of conscience. By establishing The Association of Legal Aid Against Sexual Violence, she has succeeded in having several senior military and authority figures prosecuted over the years.
Narges Mohammadi is a journalist and human rights activist who has been a central figure in the struggle for women's rights and freedom of speech in Iran. She is one of the founders of the Iranian National Peace Council and a figurehead in organisations such as Defenders of Human Rights Centre and Legam (the Campaign for Step-by-Step Abolition of the Death Penalty). Her involvement has led to her repeated arrest, and she has served several prison terms. Since November 2021, she has been incarcerated in the infamous Evin Prison, convicted of "propaganda activity against the state."
An award ceremony will be held in the Stockholm Concert Hall on February 1, 2023.