Flormar workers enter their 80th day of protest
The workers were sacked after joining a trade union.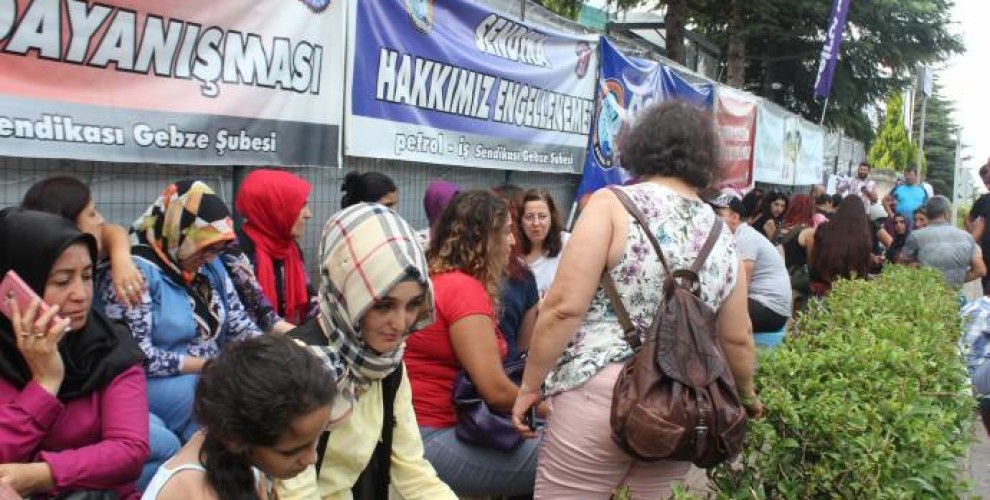 They wanted a union in their workplace. For this, 132 workers at the Kocaeli factory of Flormar Cosmetics Company have been harassed and sacked.
On Thursday they entered the 80th day of protest.
The 132 mainly women workers, have been out of work since 15 May, are going to the factory from 9 am to 5 pm protesting against their dismissal.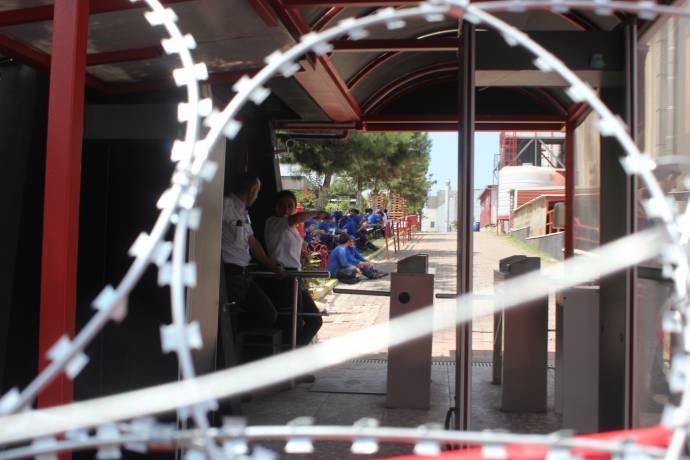 Arzu Akyüz worked at Flormar for 5 years. She said that she joined the union because she could not receive right payment for her job.
They work long hours but get very low wages, said Akyüz who added: "The employer was always expecting us to work more. But when it came to salary, he said that we had to accept the minimum wage. We decided to join the union to defend our rights. When he learned that, the employer began putting pressure on us. And not long after, we were out of work".
Akyüz said that the workers immediately launched a protest action. "We have been carrying out this action for 80 days now. We'll continue to struggle."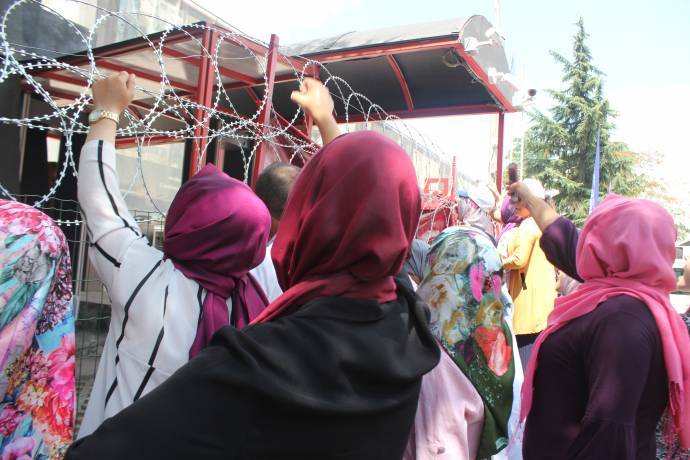 Emphasizing that being in the union is very important for many reasons, Akyüz said: "It is good to be in the union, not only in a material way, also in an ideological way. We did not know that before. But after we joined the union we realised the importance of it".
Yağmur Özgören, who has been working Flormar for two years, said that she began having problems with the employer after she joined the union. 
Özgören said: "I found myself out of work for supporting my friends. We were cheering and applauding them, and as a result of these, 60 of us were sacked".
Another worker, Elif Uslu, said that the bosses are preventing them from meeting with the workers who are still working, and have even put up barbed wire to prevent them from seeing the other workers. "But we do not care. We will not give up. I believe, women are going to win at Flormar".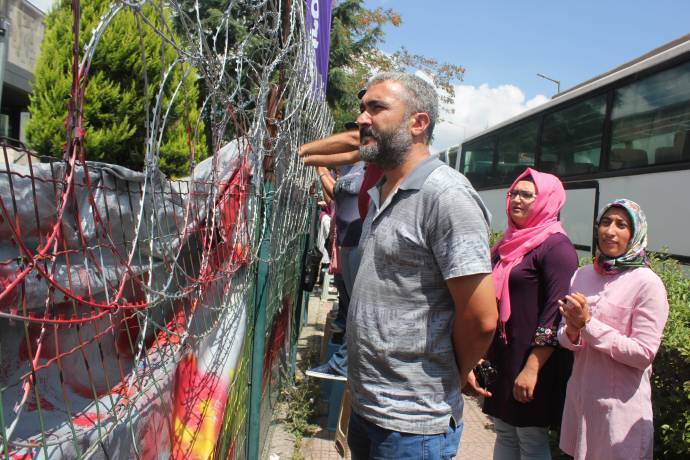 Pınar Koca, who was sacked one day after joining the union said that "we are workers defending our rights, and we won't give up".
Koca added: "We are defending not only our own rights, but also the rights of our friends in the factory. The state is not hearing us".
The worker called on women to "boycott cosmetic products by Flormar and Yves Rocher and support our action".