Nobel Peace Prize winner Narges Mohammadi goes on hunger strike in prison
The imprisoned Iranian Nobel Peace Prize winner Narges Mohammadi has gone on hunger strike in the notorious Evin prison. The 51-year-old activist is protesting against the prison conditions for sick prisoners and the obligation for women to wear veils.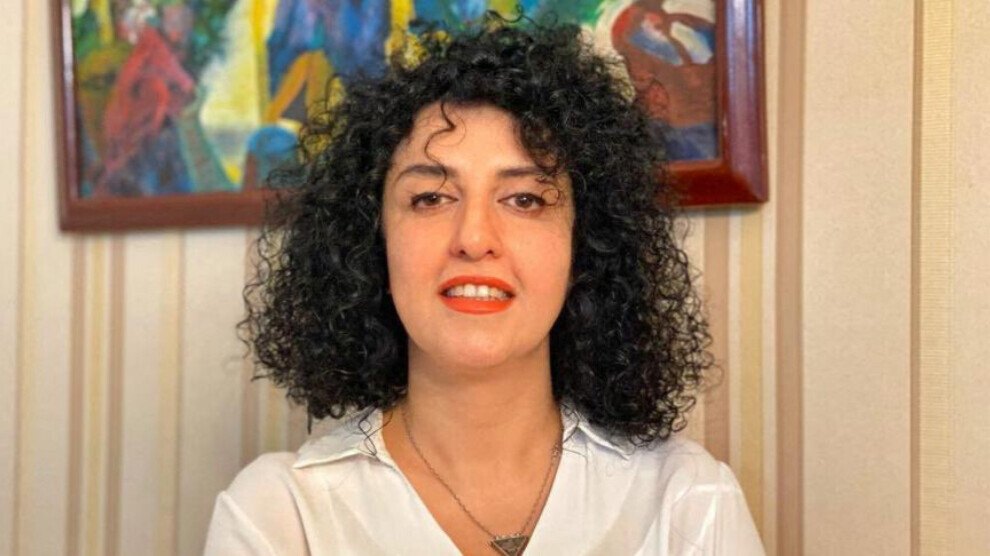 This year's Nobel Peace Prize winner, Narges Mohammadi from Iran, has gone on hunger strike. The 51-year-old activist informed her family about her action from the notorious Evin prison in the Iranian capital Tehran where she is held. "We are concerned about Narges Mohammadi's physical condition and health," the family wrote in a message on Instagram.
With this action, Mohammadi is protesting against her prison conditions. According to the Instagram post, sick detainees are being neglected and not receiving the medical treatment they need. Mohammadi herself is said to have spent weeks trying to get transferred to a hospital specialising in heart and lung health. However, despite a diagnosis by a prison doctor, she was denied this because she refused to put on the prescribed headscarf for transport. By going on hunger strike, she is also denouncing the obligation to wear a headscarf in Iran.
Narges Mohammadi was awarded this year's Nobel Peace Prize in October. The women's rights and human rights activist was thus honoured for her "struggle against the oppression of women in Iran and her fight to promote human rights and freedom for all", said Berit Reiss-Andersen, the chairwoman of the Norwegian Nobel Committee in Norway's capital, Oslo. She said this would also honour the thousands of people who took to the streets against discrimination against women in Iran at enormous personal risk. Mohammadi's courageous struggle also involved personal sacrifices, she added.
Narges Mohammadi was born in Zanjan in northwest Iran in 1972 and grew up in the Kurdish towns of Qurwe (Qorveh) and Şino (Oshnavieh), among others. She worked as a journalist and is the deputy chairperson of the Iranian Defenders of Human Rights Center (DHRC). She has been in the resistance for women's rights in Iran for three decades. Mohammadi has paid a high price for this: her biography is a story of arrests, violence and torture.
In total, the regime arrested Mohammadi 13 times, convicted her five times and punished her with a total of 31 years in prison and 154 lashes, said Reiss-Andersen. The 51-year-old is also currently imprisoned, serving a long-term sentence in Tehran's notorious Evin Prison. In late 2022, during the height of the "Jin, Jiyan, Azadî" (Woman, Life, Freedom) revolution against the mullah regime's power apparatus, she revealed in a report the torture of dozens of women in the high-security prison. The uprising ignited in September last year over the state feminicide of Kurdish woman Jina Mahsa Amini, who was maltreated to death in police custody for allegedly violating dress codes. The protests were bloodily put down by the regime - and the dress laws for women have since been further tightened. Since Sunday, 16-year-old Armita Garavand has been in a coma in a hospital after an assault by so-called "morality guards" on the Tehran metro. She is also accused of violating the rules on veiling.